/

/

Fall House Beautiful Show coming to The Woodlands with fresh ideas for your home
Fall House Beautiful Show coming to The Woodlands with fresh ideas for your home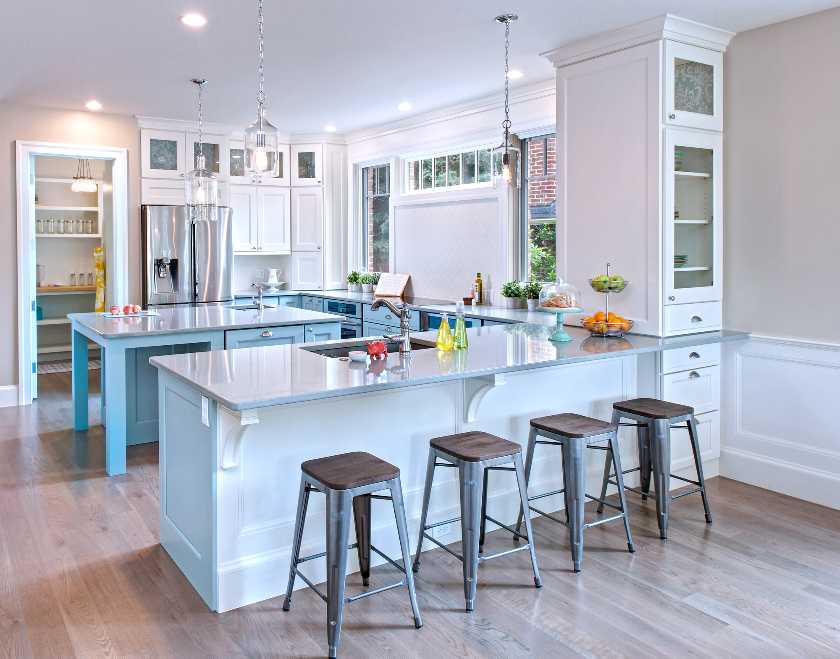 THE WOODLANDS, Texas -- The 16th Annual Home and Garden Show is now the Fall House Beautiful Show with emphasis on updating the interior of your home for Fall and the upcoming Holiday Season.
The focus is directed on professional exhibitors and speakers in the field of home improvement to make your dream home a reality. Save the date for September 8-9 at The Woodlands Waterway Marriott.
Tony Wood, President of Texwood Shows explains why he is re-branding the show. "We like the idea of focusing on trends to update your dream house for Fall. We still anticipate exhibitors with outdoor kitchens, landscaping ideas, and new this year will be the Hot Tub and Swim Spa Expo by Primo Spas".
Primo Spas will showcase over 25 exclusive therapeutic hot tubs and swim spas at the show with promotional "Buy it Now" incentives offering up to 50% off a purchase when attending the show. Primo Spas has a patented filtration system that allows you to have a chlorine-free unit and a patented Bio Medical Magnets in the neck and shoulder seat. Their Smart Top Vanish cover is lightweight, long lasting, retains heat (energy effective) and takes up only 25 inches of space when not in use. Relax and maintain a healthily lifestyle in your own backyard!
See the custom Luxury Kitchen at the show by ABM Cabinets. Any design you have seen on Pinterest or HDTV, you can make it your reality with ABM Cabinets. Instead of keeping up with the Jones Family, you will be the Jones Family! When you feel the beautiful handmade quartz countertops you will want to cook in your dream kitchen all day every day!
It's Hurricane Season! Are you prepared for the next storm? Get connected with the Office of Emergency Management and learn about the Smart 911 app to insure your family is safe.
Visit the Montgomery County Master Gardeners with some of your small plants to get working knowledge of plant diseases, Fall planting suggestions, and get involved in their many programs through the Texas A&M Extension Office.
Professional Speakers Saturday and Sunday
Casey Moser-ABM Cabinets
Morgan Lumbley-Montgomery County Office of Emergency Management and Homeland Security
Tom Tynan Live Broadcast on HomeShow Radio Sports 610
Diane Cowen- Home Design writer for the Houston Chronicle
Ellen Delap-Professional Organizer
Ann Engelbrecht-Spout Fine Floral Concepts
Bryson Janecek and Tim Ellis- Built Green Custom Homes
John Ferguson and Mark Bowen-Nature's Way Resources
Danny Milliken-Organic Gardening Professional
Mary Scalli-Simple Elegance and Hunter Douglas Window Treatments
Craft Beer from Spindletap Brewery, Sampling wine from Messina Hof Winery.
Charity Partner Panther Creek Inspiration Ranch
"Panther Creek Inspiration Ranch is excited to be named the charity partner for the16th Annual Fall House Beautiful Show in The Woodlands", said Sheila Greaver, Vice President of Development for Panther Creek Inspiration Ranch.
"We are grateful for the opportunity to share our vital, life-changing program with the thousands of attendees that come through the Fall House Beautiful Show each year. Each community partnership is essential to the growth and expansion of our Therapeutic Riding program for special needs children and our Hands-on Equine Assisted Ranch Therapy (H.E.A.R.T.) program to help those that have suffered emotional trauma. We are indebted to our community and partnerships, like the Fall House Beautiful Show, to help our 90+ weekly clients reach their highest ability."
Learn more about charity partner at www.pciranch.org.
Mary Scalli, one of the speakers and owner of Simple Elegance, will be introducing Sonnette™ Cellular Roller Shades from Hunter Douglas. Sonnette™ is a fresh new take on traditional roller shades and recently awarded the 2017 Window Covering Manufacturing Association (WCMA) Product Awards. This product offers unique curves to add visual dimension and interest to your windows. Sonnette™ window treatments are energy-efficient with their cellular construction along with offering stylish color palettes in popular neutrals and brights. Sonnette™ is only offered by Hunter Douglas dealers.
Sherwin-Williams Certified Color Consultants will demonstrate the company's ColorSnap Selection System that you can use in real time with your home measurements/photos to get answers immediately with images that can be saved on your cell phone. Bring your color samples and meet with the color consultants at the show.
Additional exhibitors will feature window treatments, flooring options, porch enclosures, shelving and organizing specialists, mosquito misting systems, and As Seen on TV items you can purchase at the show.
Show hours are 10:00 a.m. to 6:00 p.m. on Saturday, September 8, and 10:00 a.m. to 5:30 p.m. on Sunday, September 9. Tickets for the 16 th Annual Fall House Beautiful Show are cash only at $10 for adults, $9 for seniors, and children 12 years and younger can attend for free. Free covered parking is available at The Cynthia Woods Mitchell Pavilion parking garage located on Six Pines, just south of Lake Robbins on the west side of street. Take the pedestrian walkway from the fourth floor to the convention center. Ticket and show information available at the show website WoodlandsShows.com, where a downloadable discount coupon for $2 off admission is available.
About Texwood Shows: Texwood Shows, Inc. has been producing successful home and garden shows and other events for over 20 years. The location is filled with exhibitors who offer a variety of high-quality products and services. Texwood Shows produces four Home and Garden Show Events in Sugar Land, Cy-Fair, Montgomery County and The Woodlands each year to serve both local homeowners and home improvement companies in the geographical marketing area specific to each event. Texwood Shows employees have over 60 years of experience producing Home and Garden Events in the Greater Houston Area.