/

/

Mercy House Global to hold grand re-opening at Tomball location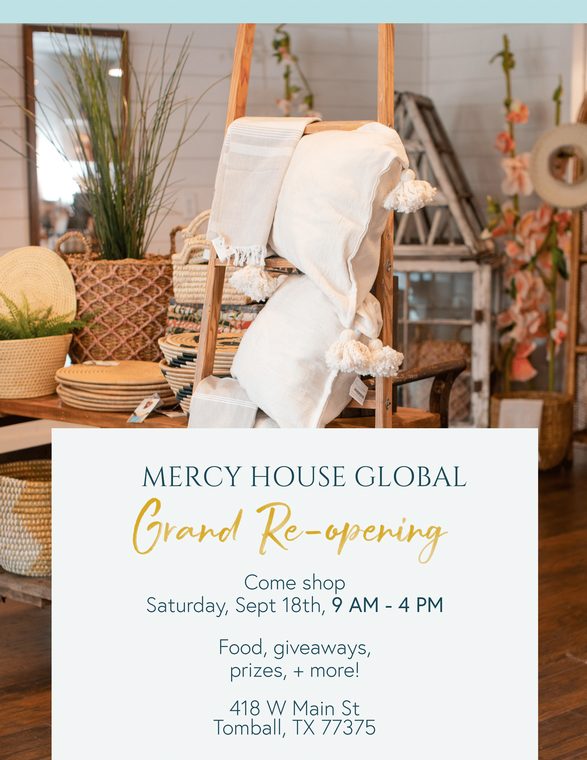 TOMBALL, TX -- Mercy House Global will host a grand re-opening for its Tomball retail location on Saturday, September 18, from 9 am to 4 pm. The nonprofit retailer will be offering giveaways, discounts, and $10 shawarma plates at 418 W. Main Street. Customers can enter to win a candle-making class for ten guests, a year's worth of flowers from Bramble and Bee, and a Main Street Tomball gift basket worth $500.

Mercy House Global offers fair trade jewelry, home décor, and gift items by 100+ artisan groups from more than 30 countries. The nonprofit uses the sales to sponsor three maternity homes in Kenya for young girls who have become pregnant through desperate situations. For more information, go to mercyhouseglobal.org.