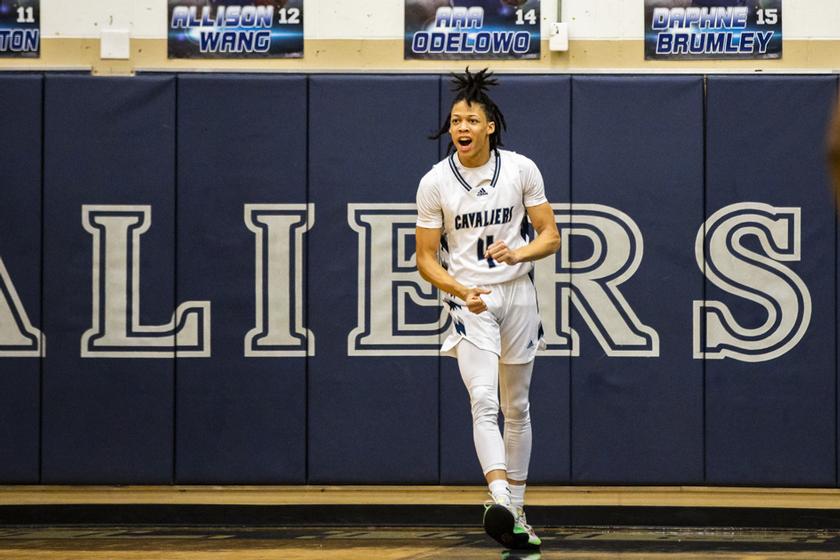 THE WOODLANDS, TX – College Park has been dominating the district with their fast pace offense, aggressive defense and suffocating pressure on both ends of the court. The Oak Ridge War Eagles traveled to the Cavalier's home to face them once again in the second meetup of the season. Lead by Cortez Matthews jr., Oak Ridge looks to disrupt the College Park's dominance with their unique playing style.

The first half was all too familiar with the way College Park overwhelms the offense and instantly shuts down the passing lanes by pressing the shooter to make uncomfortable decisions. Oak Ridge was able to pop off 27 points in the first half but against the Cavaliers, this was just not enough. 26 and 22 points in the first half by College Park was average with numerous turnovers that they capitalized on. Led by Darel Reece, the Cavaliers walked in the locker room with a 21-point lead at the half.


College Park is looking to keep their winning, non-defeated streak alive so in the second half they didn't let up. With a huge lead they still played consistently averaging over 14 steals, and over 20 points a quarter, other teams become overwhelmed with the pressure on both ends of the court. Oak Ridge had a difficult time setting up plays due to the Cavalier Road Blocks in the passing lanes. Once again, the Oak Ridge War Eagles scored another 26 points in the second half but College Park's 25 in the 3rd and 20 in the fourth gave them a huge lead and ultimately the win, 93 to 53. They are set to play their final round of the season next month on February 9th.
Area Scores
(missing information added when available)
Boys Basketball
College Park def. Oak Ridge – 93-53
The Woodlands def. Conroe – 60-55
Willis def. Grand Oaks – 65-64
Girls Basketball
Oak Ridge def. College Park – 40-25
Conroe def. The Woodlands – 47-43
Grand Oaks def. Willis – 56-24