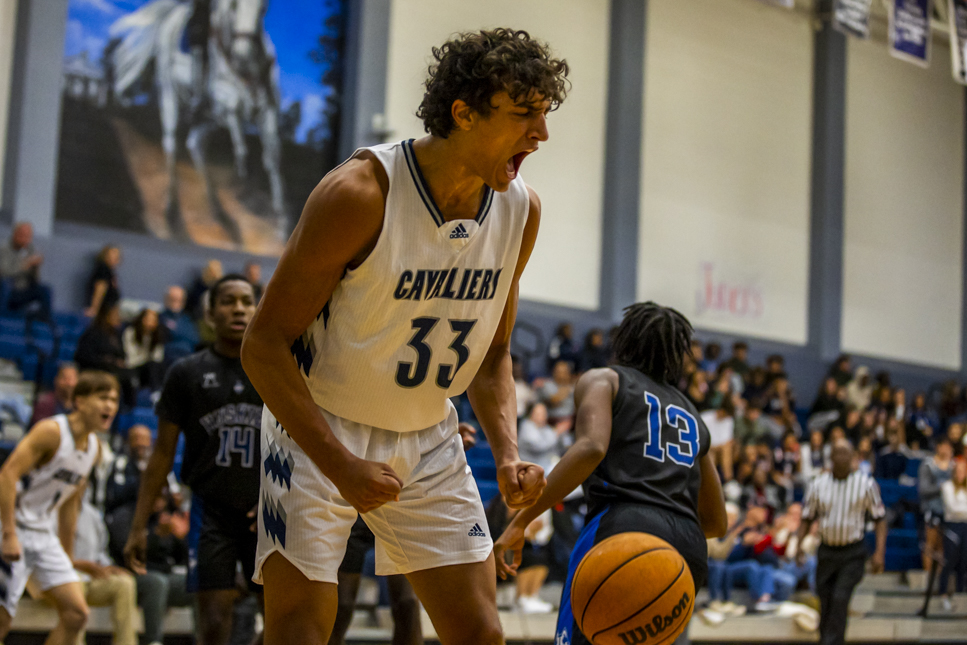 THE WOODLANDS, TX -- The basketball season is officially started and the College Park Cavaliers hosted the Westbury Huskies in their 2022-2023 home opener. Last season College Park finished off the district season with a 15-0 record and a 27-9 overall record. They look to make it farther in the post-season this upcoming year.

College Park came out in the first quarter swinging posting up some major points on offense and locking down Westbury on defense. Xander Singh would rebound and put up some huge points for College Park. They would also be aggressive on the inbound creating forced passes and turnovers.

Martez James would end the quarter with 9-points while Zane Cooper posted up 8, giving College Park a huge 27-13 lead going into the second quarter.

The aggression continued as College Park would post up 19 more. By the half Xander Singh would lead College Park in points with 12 while James would hit 2 more brining his total to 11.

The second half was a different story for College Park as Westbury would turn up the heat and drain multiple 3s to chip away at the lead. Anderson with Westbury, would finish off the third quarter with 9-points, all 3 pointers. Westbury would also outscore College Park 24-8 in the third quarter.

By the fourth quarter Westbury would come within 5-points of the lead by continuing to drain 3s and lock down the College Park offense. Although College Park struggled on both sides of the ball, they were able to match Westbury's points and take the win.

King Anderson with Westbury would be the point leader of the game with 20 points overall while Fareed Allim--Westbury, and Xander Singh--College Park, would take home 16 each. College Park would defeat Westbury 66-59 and chalks up another non-district win.

College Park is set to face Lufkin in another non-district match. Grand Oaks will be their district season opener on November 29th.