Visit Website

Contact Us

936-273-7000
Hours of Operation:
Enrollment Services Hours:
Monday & Thursday: 8:00am - 7:00pm
Friday: 8:00am - 5:00pm
Saturday: 9:00am - 1:00pm
Financial Aid Office Hours:
Monday & Tuesday: 8:00am - 7:00pm
Wednesday & Thursday: 8:00am - 5:00pm
Friday: 9:00am - 3:00pm
Language Lab:
Monday - Thursday: 8:00am - 5:00pm
Friday: 8:00am - 2:00pm
Saturday: 9:00am - Noon
Library Hours:
Monday - Thursday: 7:30am - 9:30pm
Friday: 7:30am - 7:30pm
Saturday: 9:00am - 4:00 pm
Contact Information:
Phone: 936-273-7000
Fax: 936-273-7432
Email: Contact Us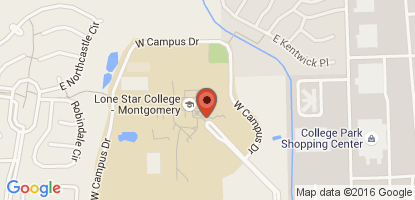 Address:
3200 College Park Drive
The Woodlands, TX 77384-4500
Directions
Start Close. Go Far.
About Us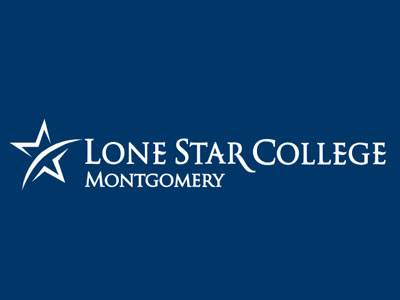 About LSC-Montgomery
| | |
| --- | --- |
| LSC-Montgomery is many things to many people. For some it is the first step toward a degree – associate's, bachelor's or master's. For others, it offers career programs and certificates that lead to real jobs – in two years or less. Still others enjoy leisure learning opportunities, individual classes, artistic programs, library access, community events and more. Located on 165 acres of pine forest between The Woodlands and Conroe, LSC-Montgomery was established as a comprehensive college to serve the residents of Montgomery County. | |
Highlights


Promotes student success by engaging students in a variety of opportunities that support their cultural, social, intellectual, leadership, personal and physical development while enhancing their overall college experience.



Offers more than 60 comprehensive areas of study for the traditional, full- or part-time student as well as workforce education and continuing education programs.



Delivers access to fully online degrees, hybrid classes, and individual online classes - flexible options to fit with each student's goals.



The Honors College at LSC-Montgomery provides a wide range of opportunities for high achieving students, such as graduating with an Honors AA or Honors AS degree, Honors distinction upon graduation, and individual honors course credit. 



The Undergraduate Research Institute at LSC-Montgomery empowers students to participate in inquiry, methodology, and discovery at increasingly advanced levels in collaboration with faculty, both within the classroom and independently.



LSC-Montgomery's satellite campus, LSC-Conroe Center, is a new, comprehensive educational campus that provides a mix of academic transfer courses and corporate and workforce training programs.?



The Write Place and the Student Tutoring And Research Center at LSC-Montgomery provide academic resources to support student success, including free tutoring, assistance with writing-related activities, print and online resources, as well as librarian assistance to support student research.


Selected Program Highlights
Biotechnology – The program prepares students to become biotechnology laboratory technicians and provides experiences with basic laboratory skills, math, genetic engineering, protein purification, cell culture, quality assurance and quality control, bioinformatics, computer skills, ethics, documentation, and teamwork. more info »


Land Surveying & Mapping Technology – Surveying is an integral component of land usage by civil engineering, GIS, GPS, municipal planning, construction, and drafting. Levels of training include certified technician, Surveyor-In-Training, and Registered Professional Land Surveyor. more info »


Live Entertainment Technology (LET) – LSC-Montgomery is one of four schools in the nation to offer an associate degree and certificates in live entertainment technology. Students will be provided the foundational knowledge, skill and abilities to design, maintain and operate audio/video/lighting systems and equipment in a variety of work environments in the live entertainment industry. more info »


Medical Radiologic Technology – Radiology and medical imaging are exciting fields within the healthcare industry. The radiologic technology program capitalizes on expanding opportunities by partnering directly with area hospitals and clinics to provide a unique, two-year associate of applied science degree plan. more info »


Nursing – LSC-Montgomery offers training to become a Licensed Vocational Nurse (LVN), and two options to become a Registered Nurse (RN). more info »


Physical Therapist Assistant – The LSC–Montgomery Physical Therapist Assistant Program facilitates the development of critical-thinking skills, clinical competencies and ethical decision making behaviors consistent with the Physical Therapy profession and essential for the successful pursuit of a career in physical therapy as a physical therapist assistant. more info »
LSC-Montgomery is many things to many people. For some it is the first step toward a degree – associate's, bachelor's or master's. For others, it offers career programs and certificates that lead to real jobs – in two years or less. Still others enjoy leisure learning opportunities, individual classes, artistic programs, library access, community events and more. Located on 165 acres of pine forest between The Woodlands and Conroe, LSC-Montgomery was established as a comprehensive college to serve the residents of Montgomery County.
Highlights
Recommendations For Lone Star College – Montgomery