Featuring Woodlands area schools in the Conroe and Tomball districts, private schools, and colleges
Best Preschools & Childcare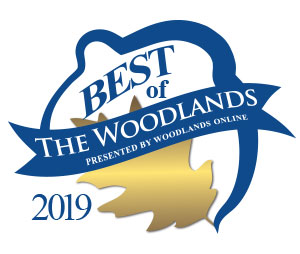 'Bright Futures Begin At Brighton' - Brighton Academy serving The Woodlands since 2007
Education & Schools
Buyer's Guide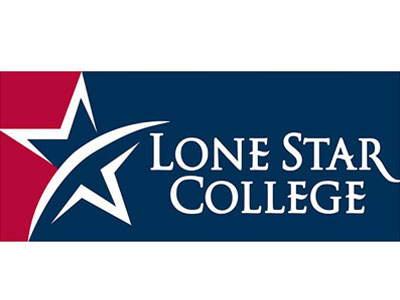 The Radiologic Technology Program at Lone Star College-Montgomery captured a perfect diagnostic image: the class of 2017 achieved a 100 percent first-attempt, pass rate on the American Registry of Radiologic Technologists (ARRT) certification exam.
Upper School Students Celebrate Service to Others at 2nd Annual 'Cooper Cares Day'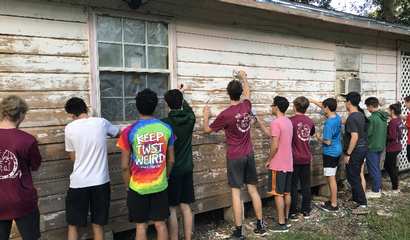 Everyone gets caught up in the routine of their daily lives, and sometimes it's important to take a moment to look around to see what others need, and then help them out.
Lone Star College-Montgomery piano students perform at prestigious festival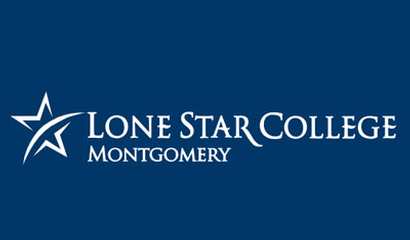 The musicians were in Philadelphia for the Triumph Piano Festival, which was held on September 29 in the Kimmel Arts Center Academy of Music recital hall.
Magnolia ISD launches mobile food trailer for culinary arts students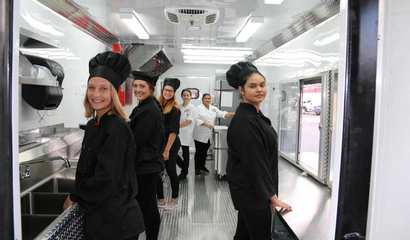 Magnolia ISD is expanding unique opportunities for our culinary arts program. The district recently purchased a food trailer that will serve as a real-world learning lab for our students.
Student artwork featured at annual district-wide art show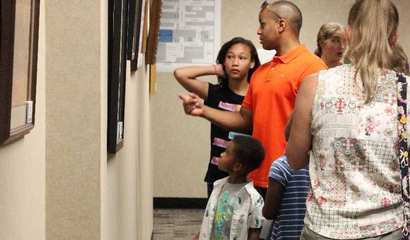 Conroe ISD hosted a District-Wide Student Art Show at the Dean L. Sadler Administration Building in Conroe on Saturday, September 15, 2018.
7 Activities for Teaching Kids Gratitude
Cultivating gratitude is beneficial for everyone–those showing gratitude, as well as those receiving it. It helps build strong social relationships and help your child's character strength and emotions ...
7 Tips to Avoid the Holiday Brain Drain
You may have heard about the "Summer Slide." It's how teachers refer to the significant decrease in material retention that requires them to spend an average of four to six weeks re-teaching materials i...
Children's Learning Adventure Students Are Creating Healthy Habits That Last a Lifetime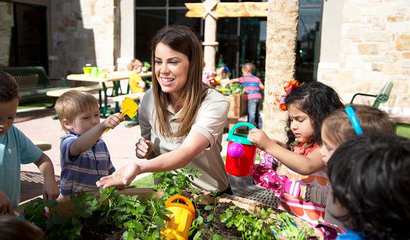 Young children are exceptionally impressionable, which is why it is crucial to set good examples early on. Children's Learning Adventure at The Woodlands teaches their students to make healthy lifestyle...
Milk and Cookies with Santa!
Milk and Cookies with Santa on Saturday, December 22, 2018 at Rob Fleming Rec Center. Have milk and cookies with Santa, hear a Christmas story, decorate cookies and make a holiday plate. Don't for...
School Expo
Parents and children of all ages are invited to the VillaSport School Expo. Several area schools will be on hand, including many preschools, to answer questions and review their curricula. This is your ...
Signatures Committee Preparing for Sell-out Event, Drawing Highlight is a Trip to Singapore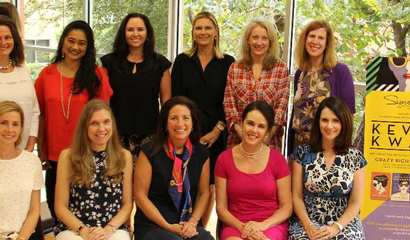 Steering Committee members of the 14th Annual Signatures Author Series have been finalizing the many aspects that go into this much anticipated annual literary event.
Voters select three new Lone Star College Board of Trustees members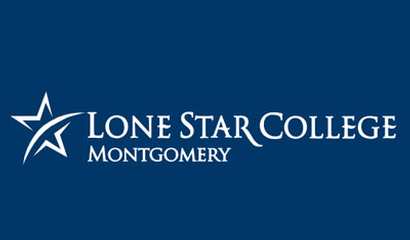 The Lone Star College Board of Trustees will have three new members following last night's election.
Why Bullies Target Struggling Students, and How You Can Help
Modern bullying often takes the form of less obvious taunting, exclusion, or uses multimedia to spread photos, videos, and gossip like wildfire.
Why the Long Wait for Behavioral and Developmental Evaluations?
Access to care is arguably the largest obstacle faced by patient families and developmental-behavioral health providers alike.
Easter Egg Scramble
Come out to The Recreation Center at Rob Fleming Park in The Woodlands for an opportunity for your little egg-explorers to hunt for Easter eggs! Each egg hunt will include a craft and refreshments insid...