Featuring Woodlands area schools in the Conroe and Tomball districts, private schools, and colleges
Education & Schools
Buyer's Guide
3 Steps to College
3 Steps to College - A unique life and career enrichment program for teens
A Pediatrician Shares the Top Five Things You Need to Do Before Your Child Goes Back to School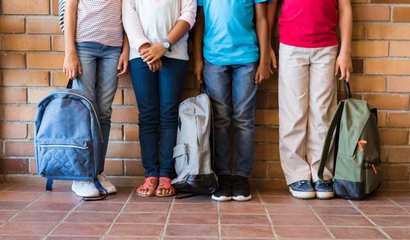 We know how you're feeling. Just yesterday you were reading up on summer safety tips. Now, your kiddos will be back to school before you know it. Here are some tips to help parents and kids physically a...
Conroe ISD Professional Job Fair
Registration is now open for Conroe ISD's Professional Job Fair. The event will take place on Saturday, April 4, 2020 from 9:00 a.m. – 12:00 p.m. at Grand Oaks High School. Visit https://www.c...
COVID-19 and Woodlands Test Prep
Woodlands Test Prep is changing our operations to keep our students and employees safe during this crisis. We remain committed to helping students achieve their goals during this time.
Four Pointers For Finding Successful Schools
Whether you have a child that is about to start kindergarten or you're exploring other options that might be a better fit for your child's individual academic, social, and emotional needs, it's importan...
Why Bullies Target Struggling Students, and How You Can Help
Modern bullying often takes the form of less obvious taunting, exclusion, or uses multimedia to spread photos, videos, and gossip like wildfire.
Why I Take the SAT Every Year
I'm almost 30 years old and I still take the SAT at least once a year. I go to a local high school, sit down in a room full of anxious teens, and take a four hour long standardized test. Not only that, ...
Why the Long Wait for Behavioral and Developmental Evaluations?
Access to care is arguably the largest obstacle faced by patient families and developmental-behavioral health providers alike.
Jr Ninja Warrior Class
Do you think you have what it takes to be a Ninja Warrior? Kids ages 6 and older and invited to the Jr Ninja Warrior Classes at Obstacle Warrior Kids The Woodlands! You'll enjoy our course ...
Xtreme
Obstacle Warrior Kids classes are constructed to lead kids and teens into functional athletes who can conquer fears and not only set, but accomplish goals. Through useful stretching, obstacles...