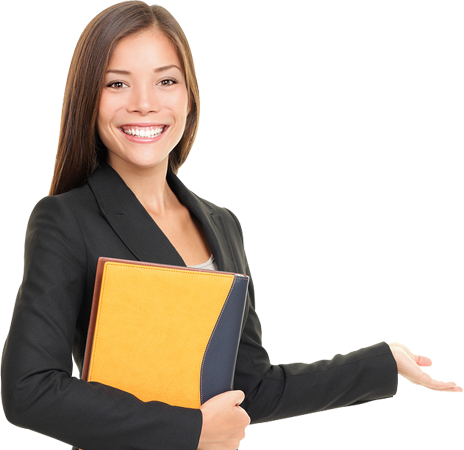 Industrial Solutions
TVibes has worked with many industrial companies to boost their online presence and build a platform for effective consumer communication, giving them a leading edge among competitors. We know that buyers in today's market are looking for suppliers with a stellar reputation whom they can trust. Our industrial web solutions are tailored to your specific needs whether you are in Oil & Gas, Energy, Manufacturing, Logistics, Supply Chain or Construction. Our integrated approach includes several key elements that work together to produce a powerhouse online marketing engine for your brand. Read more about our industrial marketing solutions.
Real Estate Solutions
ITVibes is a leading provider in real estate marketing, web development, and social media solutions. Our team is well versed in both residential and commercial real estate, having worked with agents, brokers, builders, investors, land developers, construction companies and more. Our real estate clients have the tools they need to gain a competitive edge in the industry and connect with buyers, sellers, developers, contractors, and investors to turn them into loyal clients. Read more about our real estate marketing solutions.
Healthcare Solutions
At ITVibes, we are aware of the increasingly competitive, consumer-driven healthcare marketplace. With technology at their fingertips, patients have the ability to research health care providers to determine who best fits their needs. Our healthcare clients benefit from integrated marketing and social media solutions that increase online exposure for maximum visibility among the sea of experienced professionals. Our team stays abreast of healthcare-specific marketing trends and solutions so that you can focus on your patients and provide quality healthcare. We have customizable solutions for hospitals, doctors, assisted living facilities, medical devices and products, labs, research and education. Read more about our healthcare marketing solutions.
Professional Solutions
At ITVibes, we know that your clients are looking for a professional that can best represent them, so we build websites that best represent you and leave a lasting professional impression. We have worked with law firms, franchises, BPO, tech companies, insurance agents, financial advisors, contractors and more. Our professional clients have the tools they need to gain a competitive edge in their industries by connecting with people looking for their services. Read more about our professional marketing solutions.
Nonprofit Solutions
ITVibes is connected to the nonprofit organizations within our community and we want to see you succeed. Our integrated solutions for nonprofit organizations are designed to help you manage your events and fundraising efforts, while building awareness in your local community. We have worked with Chamber of Commerce's, Emergency & Pregnancy Assistance Centers, Local City Government, Churches, Business Associations, Local Groups, Expo & Convention Centers and more. Our nonprofit clients have the tools they need to build the awareness they deserve to make an impact on their community. Read more about our nonprofit marketing solutions.
CONTACT US TODAY
If you need industry-specific solutions for your business, contact us today. We have the experience of working with many companies in very different industry types.