Featuring Woodlands area parks with amenities in each village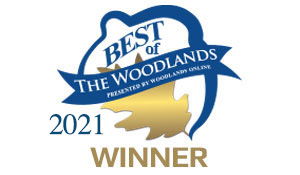 VillaSport Athletic Club and Spa - A Premium Full Service Athletic Club
Arts in the Park featuring Shakespeare in the Park
Enjoy an evening with family and friends at Rob Fleming Park! Bring lawn chairs, grab a bite to eat at the food trucks and enjoy a FREE live Shakespeare theatre.
Tips for a Safe Summer with Dogs
Summer is heating up and people are eager to get out for fresh air, sunshine, adventures, and fun with their dogs! When heading out this summer with your dog, we want to share ways to keep your pup safe...
Pre-Registration: Computer Basics for Adult Learners
Computer Basics for Adult Learners with Dr. Benjamin Jules Thursdays (Oct. 14 – Dec. 9) 6 – 9 p.m. Cost: $250 This 8-week Computer Literacy course is designed to help adult learners ...
Pre-Registration: Creative Writing Workshop
This course will be an 8-week Creative Writing Workshop led by 2011 Texas Poet Laureate Dave Parsons starting October 15. Classes will be every Friday from 1 PM to 4 PM (no class Thanksgiving week). Cos...
Art Exhibit - Ongoing
ART LOVERS! Come browse WAL's Art Exhibit now showing at the South County Community Center in The Woodlands, and while you're there, VOTE for your favorite work of art in our People's Ch...