Featuring Woodlands area parks with amenities in each village
Cloudy days preparing the garden
How to make the most of cloudy days
Conversational English Classes
Conversational English Classes- ESL Free English Classes at Grace Presbyterian Spring Registration is open for both new students and returning students. Spring Semester- F...
The Woodlands Township - COVID19 Updates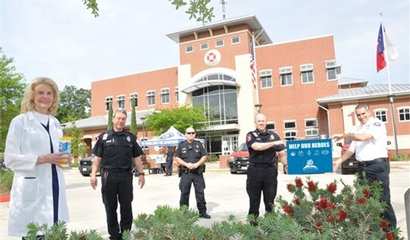 Montgomery County COVID-19 Case Count Montgomery County Public Health District, in conjunction with Montgomery County Office of Emergency Management, can confirm there are now 161 positive cases of COV...
Virtual Food Drive
The Montgomery County Food Bank provides over 700,000 meals through our 70+ partner agencies and our school programs. Tens of thousands of individuals in Montgomery County rely on us each month for food...
Story Time From Space
If your looking for a story anytime, you can listen to a book on-demand read from space. Currently, Story Time From Space is offering 16 books read by an astronaut. All the books either relate to space ...