/

/

YTA Music Competition grand prize winner named principal violist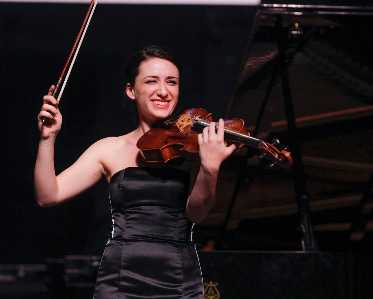 CONROE, TEXAS - For over three decades, the Young Texas Artists Music Competition has been showcasing and supporting the state's rising classical music stars. As continued validation of its efforts, YTA is pleased to announce that Allyson Goodman, Gold Medal Strings Division winner and Grand Prize winner of the 2013 YTA competition, has won a position as principal violist of the Kennedy Center Opera House Orchestra.

"Helping young artists launch their careers in classical music is a key focus of YTA, and naturally we couldn't have been more pleased to hear of Allyson's new position," said Susie Pokorski, YTA chair. "We wish her the best at the Kennedy Center this fall and look forward to hearing what this next chapter in her career holds for Allyson."

Goodman said she would recommend any young musician living in or attending school in Texas to take part in YTA. "It helped me on my professional journey by giving me performance experience I wouldn't have otherwise had," she said. "YTA gave me the opportunity to further shape myself into the type of performer I strive to be."

Finals for the 31st annual YTA competition will take place Saturday, March 14, 2015, at the historic Crighton Theatre in downtown Conroe. For more information about the event, visit youngtexasartists.org.