/

/

TWCM to host Barefoot Books Book Fair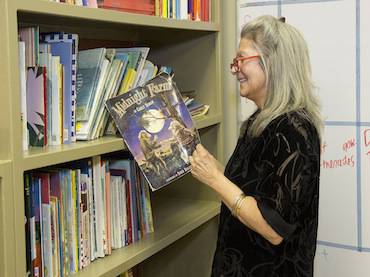 THE WOODLANDS, Texas – The Woodlands Children's Museum will transform into the perfect place for holiday shopping – and for finding new titles for home libraries.

The Barefoot Books Book Fair is slated for 10:30 a.m. to 4:30 p.m. on Friday, Dec. 18 and Saturday, Dec. 19 at the museum located at 4775 W. Panther Creek Drive, Suite 280 in The Woodlands.

Barefoot Books was founded in 1992 by Nancy Traversy and Tessa Strickland, mothers who create bright, colorful books with lively artwork and stories that captivate imaginations.

"Barefoot Books celebrates diversity and sparks curiosity – just like The Woodlands Children's Museum," Angela Colton, the museum's executive director, said. "We are looking forward to hosting this magnificent, two-day event, just in time for holiday shopping."

To learn more about upcoming activities planned at The Woodlands Children's Museum, as well as its hours of operation and ways to support the nonprofit, visit woodlandschildrensmuseum.org or call 281-465-0955. The museum is always looking for sponsors or partners for events and exhibits. Follow the museum's Twitter handle @thewoodlandscm.