Better Bookkeepers of The Woodlands takes top Small Business of the Year honors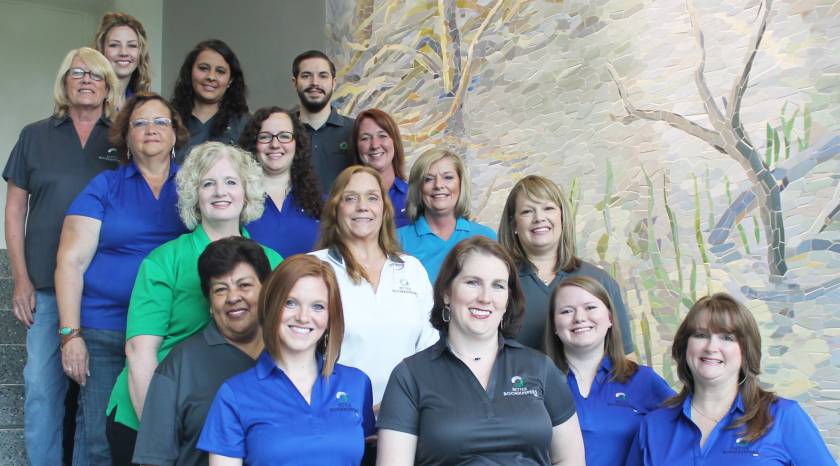 THE WOODLANDS, Texas -- Better Bookkeepers, Inc. is honored to have received the 2016 Small Business of the Year Award from the Lone Star College Small Business Development Center.
Each year, members of the LSC-SBDC Advisory Council recognize successful small businesses that have an impact in the local community and economy. Winners are chosen based on leadership, entrepreneurial spirit, business growth and success, and a meaningful contribution to the community.
"We are truly humbled and amazed to be the recipient of the Small Business of the Year Award." said Melanie Bush, Founder and President of Better Bookkeepers, Inc. "As the leader of this team, I can truly say - it is our team, they are the best! They work so hard and care so deeply for our clients. I am grateful to be the leader of Better Bookkeepers."
Having experienced significant growth over the last 5 years, what started as single bookkeeper around a dining room table has grown into 14 full service bookkeepers with offices in both The Woodlands and Georgetown, TX. In addition to excellence in their industry, Better Bookkeepers, Inc. works hard to support the community with their work in Leadership Montgomery County, LLS Light the Night, Executive Women's Alliance, Conroe ISD, YMCA Dragon Boat Races and the Bustin' Clays for Heros.
For more information about Better Bookkeepers, visit www.bbk-tx.com.
Better Bookkeepers, Inc. Stories: (1)