/

/

A Woodlands favorite: Landry's Seafood House to serve it up at Taste of the Town
A Woodlands favorite: Landry's Seafood House to serve it up at Taste of the Town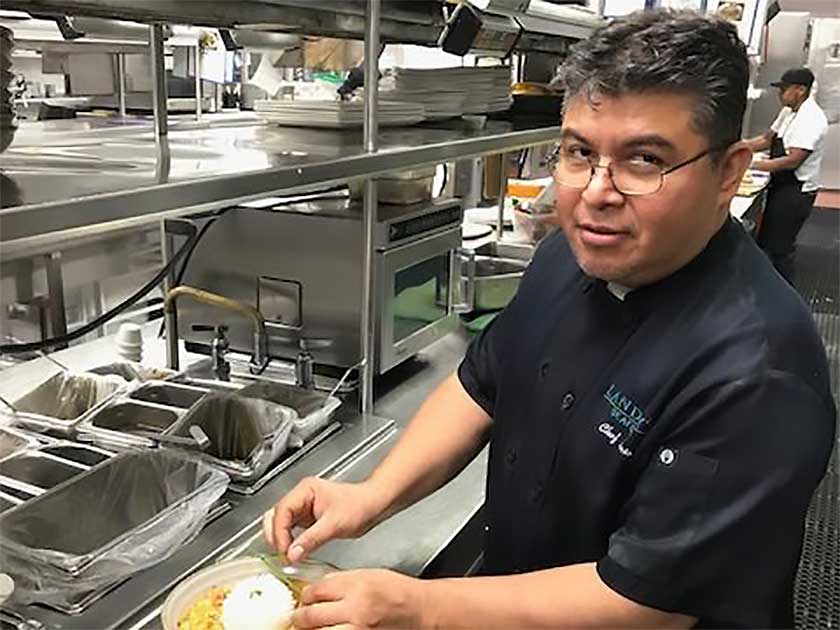 THE WOODLANDS, Texas – Despite the cold blast, the 32nd Annual Taste of the Town heats up as planned Thursday Jan. 18.
More than 50 area restaurants will be participating, including newcomers and longstanding favorites.
Landry's Seafood House has attended the event for at least 10 years. They are one of the original restaurants to call The Woodlands home.
"Even though we are well known, with the fast growth of The Woodlands, Taste of the Town gives us an opportunity to reach new residents and we really enjoy seeing those same guests that we meet at the event in our restaurant soon after," said Landry's General Manager Michael Thompson.
Woodlands Online chatted with Thompson a little more about Taste of the Town and what hungry attendees can expect to see, smell and sample at the Landry's booth.
WOL: What will you be serving?
MT: We will be serving samples of a classic staple: Signature Crawfish Etouffee. This dish is prepared with a fresh vegetable sauté of yellow onions, celery, and green and red bell peppers with fresh garlic. Then we add a perfect spice blend with the key ingredients being paprika and just the right amount of cayenne to give it a little kick. Once thickened with a roux, we're ready to sauté up some tasty crawfish tails to add to it, and then top off with fresh steamed rice and chives.
WOL: Tell us a little bit about the Landry's experience in The Woodlands.
MT: Landry's has always been known for its hospitality and professional service. We work really hard to hire the right people, put them through a rigorous training program and hold ourselves to a high standard. We understand our guests have many choices so we swing for the fences each day to provide the best food and service around. We have a great setting overlooking The Woodlands Waterway and the best patio view in The Woodlands. We offer our guests a great Happy Hour Monday-Friday, also offering a full lunch and dinner menu everyday. We are open 365 days a year so we provide a venue for those guest looking to dine out on the major holidays.
WOL: Who is the head chef?
MT: Chef Mario Carranza has been with the company for 20 years and here in The Woodlands for five years. He is one of the most genuine, kind-hearted people you will ever meet. That, coupled with his passion for food, makes us very lucky to have him here. I would describe him as passionate, dedicated and a very hard working, talented chef.
WOL: How will you stand out from the crowd at Taste of the Town?
MT: There are many great vendors there and it gets better each year, so we always bring our best and brightest-smiling faces with us to help with the event and execute hot fresh food. And we never run out of samples!