Holly Gruy promoted to chief operating officer at The Woodlands Area Economic Development Partnership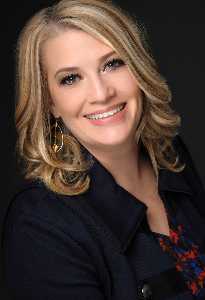 The Woodlands, TX (August 2018) The Woodlands Area Economic Development Partnership (EDP) announces the promotion of Holly Gruy to Chief Operating Officer effective September 1, 2018. Holly has been with the EDP for over nineteen years and has served as the Vice President of Operations for the last 8 years.

Holly is responsible for the day-to-day operations of the EDP and manages the budget, accounting processes and functions, serves as the HR administrator, and oversees assigned committees and events in order to meet the organization's strategic goals. Holly received her Associate of Arts Degree from Lone Star College – Montgomery and a Bachelor of Science in Criminal Justice-Victim Studies from Sam Houston State University while maintaining a 4.0 GPA earning Latin Honors of Cum Laude.

Holly is a 2002 Leadership Montgomery County graduate and recently completed Disney's Approach to Leadership Excellence from Disney Institute. Holly is a member of the Greater Houston Women's Chamber of Commerce (GHWCC), Society for Human Resource Management (SHRM), HR Houston, and the Leadership Montgomery County Alumni Association. She currently serves as an Ex-Officio Board Member for GHWCC and has previously served as a board member for Panther Creek Inspiration Ranch, Executive Women's Alliance (EWA), Montgomery County Society for Human Resource Management (MC-SHRM), Leadership Montgomery County Alumni Association, and the Montgomery County Humane Society.

Holly has volunteered for many non-profit organizations such as CASA Child Advocates of Montgomery County, Children's Safe Harbor, Interfaith of The Woodlands, IRONMAN North American Championship, Executive Women's Alliance - Women of Vision, March of Dimes, Panther Creek Inspiration Ranch, and Dachshund Rescue of Houston.

"Holly has been an integral part of the EDP team for over 19 years. In her previous role as Vice President of Operations, her forward-thinking approach has helped the organization reach record levels of fiscal growth. Holly's elevated role will allow her to lead operational best practices that will bring the EDP to new heights," said Gil Staley, Chief Executive Officer.

Holly Gruy said, "To be named Chief Operating Officer for an organization I have served for almost 20-years is an honor. I am grateful to the board members and partners that have entrusted me with a greater level of responsibility to enhance our business internally, as well as our presence in the community. It is a joy to reflect over the past several years and see how our organization contributed to the economic vitality of The Woodlands Area. The best part is knowing that we worked collaboratively with so many great leaders to make that growth happen."

# # #

The Woodlands Area Economic Development Partnership (EDP) is a 503 (c)(6) non-profit organization dedicated to promoting the economic development of The Woodlands Area through the support of existing businesses and the recruitment of new businesses that can bring job opportunities and capital investment to the area.

The EDP is a public/private partnership with 96 funding partners active in the organization. For further information on the EDP, log on to: www.edpartnership.net or call 281 363-8130.