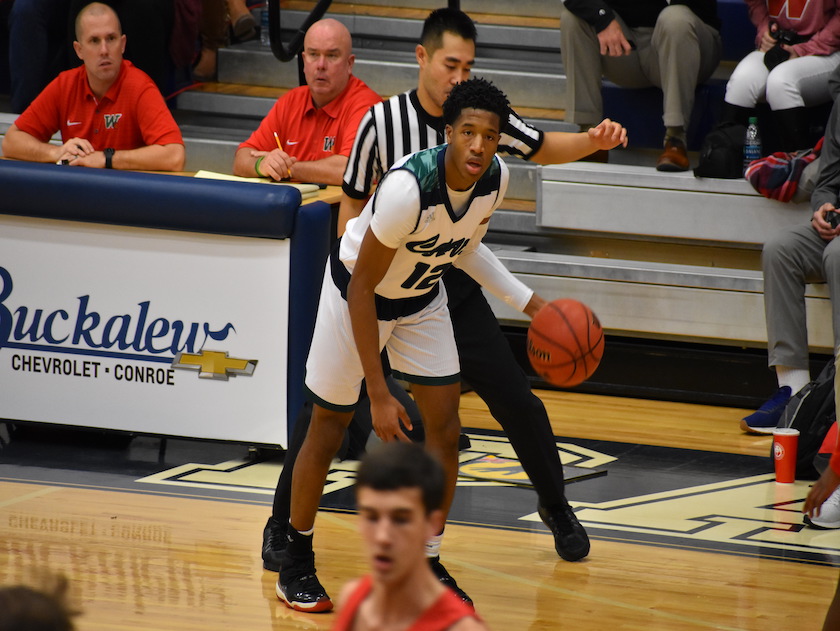 THE WOODLANDS, Texas— Coming off a big 66-62 win over The Woodlands Highlanders last week, College Park will turn around and host District 15-6A leaders Klein Forest Friday, Jan 18 at 7:00 PM. The Eagles come into the game against the Cavaliers undefeated in district play and 19-3 overall.

College Park continues to rally off their solid backcourt. Seniors Cameron Noel and Tyren Montgomery average over 10 points per game, ranking in the top three in Cavalier scorers this season. Fellow senior Mark Henderson has also been effective scoring for the Cavs. Averaging 12 points on the year, Henderson had his best outing against Klein Cain when the small forward scored 20 points on a 50% field goal percentage.

Klein Forest started the season hot, just as many expected from the team that was knocked from the 2018 UIL Basketball State Championship Playoffs Quarterfinals by one point to Dekaney. Returning for the Eagles in 2019, 6-7 senior Calvin Solomon, who is fresh off a triple-double and a win against The Woodlands on Tuesday. Another key piece for the Eagles returns for his senior season, Kharee McDaniel. The Central Oklahoma signee erupted for 30 points earlier in the month in a game against Conroe.

The Cavs took on loss on the road on Tuesday to Klein Collins, ending their two-game win streak. Going 3-2 in the month of January so far, the Cavs will need a positive second half of the season to keep their playoff hopes alive. Watch Live as the Cavaliers take on the Klein Forest Eagles on Woodlands Online presented by Hal Watson Air Conditioning Company and replays presented by Texas Tiny Home Solutions.