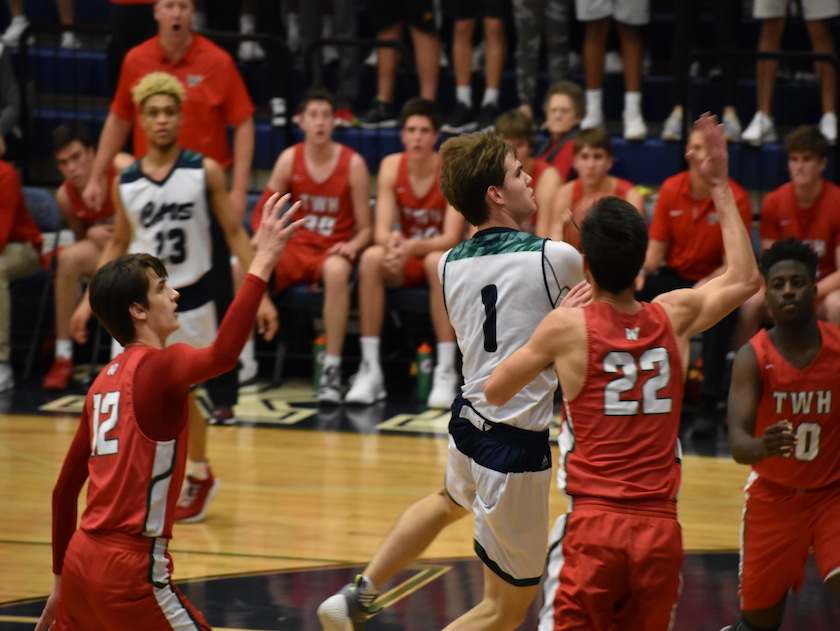 THE WOODLANDS, Texas— College Park basketball defeated The Woodlands Friday night 66-62 in their first of two meetings this year with the Highlanders. The win moves the 3-5 Cavaliers into sixth place in District 15-6A while The Woodlands slides down to the fourth spot.

College Park's senior captain point guard Cam Noel led the way early, scoring on a couple of quick baskets and a steal early in the first half. Noel finished with 13 points to go along with 6 rebounds and 6 assists. Drew Calderon tied Noel for the team-high in points with 13. Mark Henderson got in the mix as well, tallying eight points in the first half off back to back three-pointers. Henderson finished with three makes from behind the arc on 50% shooting.

As the Cavaliers had their backcourt heat up early, Highlander senior Charlie Zorn found the rim for seven early points.

A late run from Ja'Korey Randle ultimately cut the Cavaliers lead to three but was not enough for the Highlanders. The two rivals will meet once more for the last game of the regular season on Feb. 12.