/

/

Opening Tomorrow: Snooze, An A.M. Eatery, in The Woodlands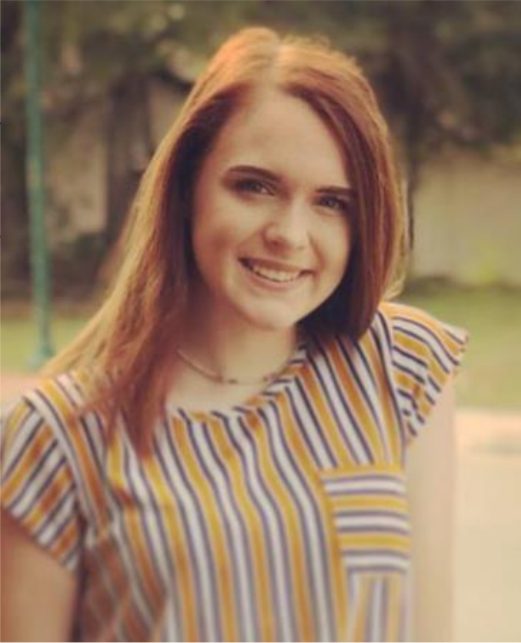 THE WOODLANDS, TX – Tomorrow, Snooze, an A.M. Eatery, will open its seventh location in Houston, Texas. The Woodlands outpost will provide a new vibrant and welcoming space for Houstonians to gather and celebrate each morning the Snooze way. The 3,975 square-foot space will have 146 seats indoors and an additional 48 seats on the dog-friendly patio, making this one of the larger locations to happily and energetically serve its breakfast and brunch 'ravers.' Neighbors celebrated with Snooze this past weekend at the traditional preopening benefit breakfasts, where over $16,500 was raised for three local non-profit organizations.

See below five things you may not have known about Snooze:

1. BREAKFAST – BUT DIFFERENT. Breakfast could easily be just a meal including eggs, pancakes or bacon, served with coffee in the early hours of the day. But Snooze doesn't believe in waking up at 5AM every morning to serve breakfast "as usual." By embracing the idea of different, Snooze staff – known as "Snoozers" – are encouraged to be who they are and welcome each guest to the Snooze family. If you think breakfast is just breakfast, we invite you to think again and stop by Snooze to see what happens when you combine high energy, individuality and delicious pancakes.

2. SPRING HAS SPRUNG AT SNOOZE. Snooze is known for its creativity when it comes to inventive pancakes, bold twists on benedicts, lighter breakfast options and more. The Woodlands opening is also perfectly timed to welcome the arrival of spring with the roll-out of its seasonal dishes. In addition to signature offerings such as our beloved Blueberry Danish Pancakes and savory Everything Bacon Sensation, we'll be partnering with responsible purveyors on new dishes such as Coco-Nanas Cakes made with white chocolate chips, topped with house-made vanilla creme, mascarpone, macerated strawberries, sticky coconut and a drizzle of chocolate sauce and the Lox-n-Latke Benny featuring crispy latkes topped with lox-style salmon, poached eggs, cream cheese hollandaise, fried capers, pickled red onions and pistou.

3. BEYOND THE MIMOSA. Yes, we do mimosas and we do them very well. But did you know we are also huge fans of 'breakfast beer' and Bloody Marys? At each Snooze location, we partner with local breweries to bring in seasonal or rare brews to show off what our neighbors can do. At the Woodlands, we'll have Back Pew Brewing's Blue Testament and Satyr's Swill in the can as well as Buffalo Bayou Brewing Company's Great White Buffalo and Crush City on tap. We also are big fans of The Real Dill, who responsibly source our exclusive house Bloody Mary mix, used in several unique variations on the classic. We recommend the Boss Hog Bloody Mary with bacon-infused Cyrus Noble Bourbon, and the Bangkok Bloody Mary with 1876 Vodka, Sriracha, lime, cilantro, basil, and fish sauce.

4. SIPPING & SUSTAINABILITY. Snooze prides itself on being an industry leader in championing sustainable environmental practices and responsibly sourced ingredients. Since the opening of the first Snooze, we've partnered with Godoy's coffee farm in Guatemala, roasting an exclusive proprietary blend that's shipped to each restaurant every week, ensuring you're getting the freshest possible cup. To give back to the coffee farm, every Earth Day we plant one tree for every Snooze employee on Godoy's farm. In fact, last year, Snooze planted over 1,500 trees — and that number will continue to rise as we grow across the country. Another way we create sustainable partnerships is with our Snooze Sparking, in collaboration with the Manfredi wine family and served by the keg at all Snooze locations. By using kegs, the wine stays fresher longer, and Snooze's carbon footprint – created by bottles, labels, corks and packaging – is reduced by a remarkable 96%. Last year alone, our Snooze Sparkling saved 130,988 bottles from going to the landfill. (We do serve a lot of mimosas.)

5. SNOOZE AND THE COMMUNITY. Snooze doesn't just open in a community, we open with the community. For each Snooze opening, we kick it off with a special preopening benefit breakfasts, where we partner with three local non-profit organizations and invite local community members to donate to the charity of their choice. Snooze, The Woodlands teamed up this past weekend with We See Abilities, Lone Star Animal Welfare League, and The Woodlands G.R.E.E.N. to raise a total of $16,557.50. Snooze remains committed to being a contributing member of every community we live in. On National Pancake Day (March 5) this year, we raised $46,101 to give back to local gardens near every location. We look forward to joining the Woodlands community.