/

/

Big Rivers Waterpark & Adventures at Grand Texas Opens Memorial Day Weekend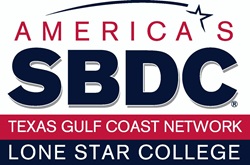 NEW CANEY, TX -- Houston's most anticipated and only 80-acre combined water and adventure destination, Big Rivers Waterpark & Adventures at Grand Texas, is set to open to the public beginning at 10 a.m. on Saturday, May 25, just in time for Memorial Day Weekend.
Big Rivers Waterpark & Adventures is hidden within the beauty of northeast Houston's tall evergreen pines and located within the Grand Texas 632-acre entertainment, dining and shopping destination. With more than 50 water and dry adventures, this thrilling, action-packed park offers something for every member of the family and is the perfect destination for your long summer days.

"My greatest experiences in life have been spending time and doing fun things with my family. I wanted to create a local and unique destination for families that is unlike any other experience in Houston," said Monty Galland, CEO and co-founder of Big Rivers Waterpark & Adventures at Grand Texas. "The natural and serene beauty combined with the spacious grounds and number of activities that you can't find elsewhere will be a big draw for families. Big Rivers Waterpark & Adventures is an opportunity to escape the hustle and bustle of everyday life, and to have fun making memories together in a beautiful setting."

Thrilling Waterpark Slides and Rides The waterpark attractions include Houston's biggest lazy river, named the Rio GRAND River, that winds and curves more than a half mile. Texas' largest interactive play structure, Gator Splash, is home to more than 300 water play elements, slides and sprayers, and a Texas-sized large bucket that dumps gallons of water to playscape families below. The incredible Boca Chica Bay Wave Pool produces the tallest waves in Houston and has a gradual slope from shallow to deep, perfect for guests wanting to relax or swim in the waves. A grand total of 23 waterslides and rides vary in height and speed and feature one-of-a-kind experiences. Families can "feel the force" on the Comal Crush, a speedy raft ride with surprise drops and twisting turns or gain momentum before plunging a gut-wrenching seven stories high from the Pecos Plunge body slide. The splash pad for the little ones, Polliwog Puddle, has a special flooring and features light-pressure sprinkler water activities that will be sure to keep them busy and happy all day long.

Take a Walk on the Wild Slide Looking for a hybrid of water and land? Families can dive into the adventure and adrenaline on the Lone Star State's largest inflatable obstacle (and the nation's second largest inflatable obstacle), Wild Isle. This floating obstacle complex on the park's spring-fed lake contains 54 inflatable challenges that will provide hours of fun for the entire family.
Nature and Aerial Adventures Looking to stay dry? Big Rivers Waterpark & Adventures offers endless hours of activities that do not require a swimsuit. There are three different levels of zip lines for young children and adults that span throughout the park, giving families the ability to fly through the trees and over attractions.

A six-story Eagle Challenge is home to 50 different zip and climbing activities and is ready to test any patron, from novice to expert, seeking a challenge. Other activities include nature trails to view the park's natural beauty and wildlife, a 70-foot climbing and free-fall tower named Vulture's Dive, a petting zoo featuring more than 30 animals, a Mystic Forest maze to race your friends and family for the fastest time, pony rides at the Pony Express, an interactive gator habitat, catch-and-release fishing at Big Al's Fishing Hole, Big Rock Mining to discover hidden treasures through a sluice box, along with many others.

Texas Cravings Foodie and entertainment fans will enjoy the park's Big Red's BBQ full-service restaurant that features traditional Texas BBQ favorites with indoor and outdoor seating. Providing the feel of an outdoor icehouse, The Dragonfly Biergarten offers local craft beer and shaded seating. Additional food items include food trucks, the Armadillo Grill, Dippin' Dots, and more. Coming soon, the amphitheater will be able to hold up to 4,000 guests and will be home to many concerts and events year-round.
The park is open from May 25 - September 15, 2019 from 10 a.m. to 7 p.m. Hours will vary with changes in daylight times. Please check the website for changes in opening and closing times.