/

/

State Representative Steve Toth Endorses Dr. Shelley Sekula-Gibbs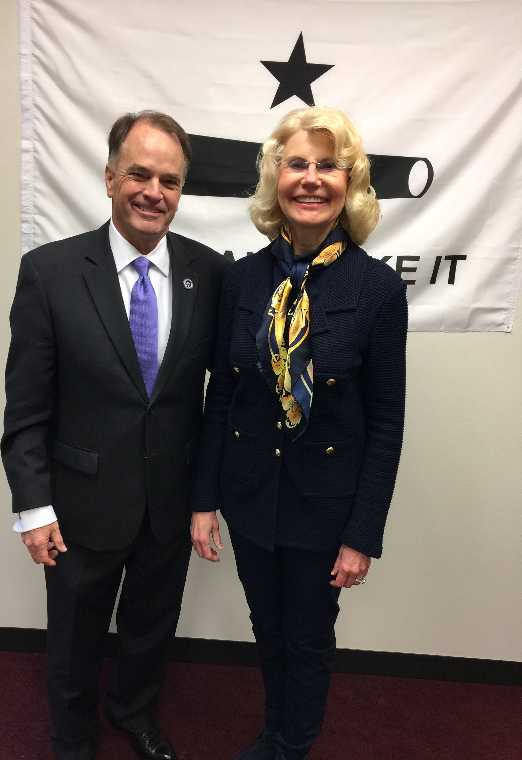 THE WOODLANDS, TX -- On Wednesday, Dr. Shelley Sekula-Gibbs announces that she has received the endorsement of Texas House District 15 State Representative, Steve Toth.

Representative Toth, whose district includes The Woodlands, endorsed Dr. Sekula-Gibbs said, 'Dr. Shelley is an experienced leader. She will bring conservative, problem-solving skills to The Woodlands Township Board. Importantly, she will work to keep taxes low and prevent expansion of The Woodlands Parkway and other damaging, unneeded projects."

Dr. Shelley commented on the endorsement saying, "I am honored to receive support from one of the most respected elected officials in our area. Our campaign is growing and receiving support quickly because our community knows I am committed to my goal to put The Woodlands residents first and 'Keep The Woodlands Wonderful'. We will accomplish this by keeping taxes low, maintaining the vision of our founder George Mitchell to preserve trees and nature, enhancing our amenities, improving public safety, and managing traffic and flooding. Projects, like road expansions, should be approved on their benefits to residents and local businesses. I believe a key element of our Township's future is to complete the incorporation studies, submit the best proposals to the people and then submit for vote to become an independent, self-directed city."

Dr. Shelley, a board certified dermatologist, is a proud fifth-generation Texan who actively volunteers in The Woodlands serving on the board for The Woodlands Republican Women and advisor to a local, high school Young Republican club. Her experience, commitment, and problem-solving skills are exemplified in her work. Her mission is synonymous with the vision of The Woodlands's founder and developer George Mitchell to Keep The Woodlands Wonderful©.