/

/

The Woodlands Hills Offers $10,000 Spring Promotion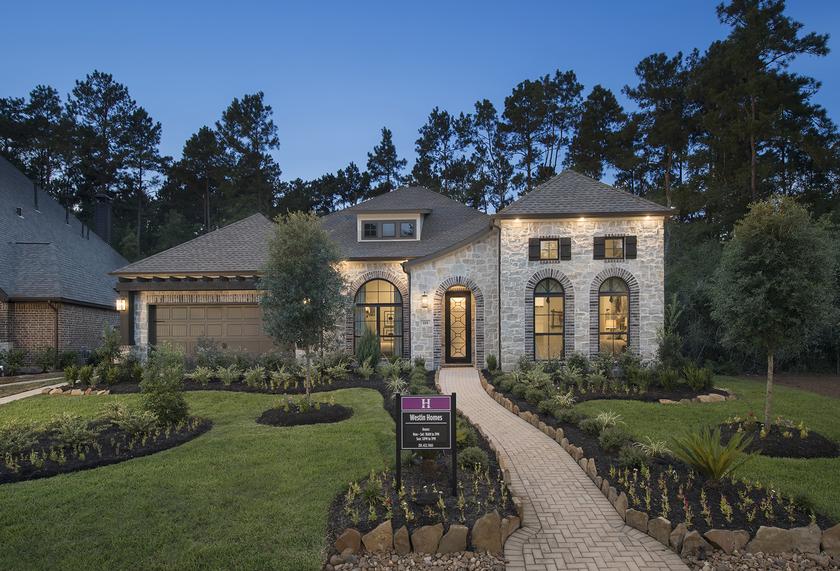 CONROE, TX -- The Howard Hughes Corporation® (NYSE: HHC) announces an enticing springtime promotion for The Woodlands Hills®, one of Houston's newest master planned communities located 13 miles north of The Woodlands® in Conroe and Willis. This promotion offers homebuyers who purchase a new home in The Woodlands Hills between March 1 through April 30, 2020 a $10,000 buyer's incentive, which can be used towards closing costs, towards the price of the home or design upgrades.

Offering a diverse assortment of one-story and two-story homes, the sizes range from approximately 1,529 to 3,998 square feet of living space and are priced from the $230's. Participating local and national homebuilders in The Woodlands Hills include Century Communities, Chesmar Homes, Gehan Homes, Highland Homes, Ravenna Homes, David Weekley Homes and Westin Homes. Certain restrictions may apply.

"Springtime is a wonderful time to start fresh new beginnings with a new home in The Woodlands Hills with this advantageous incentive for homebuyers," said Heath Melton, Executive Vice President, MPC Residential for The Howard Hughes Corporation. "With our renowned homebuilders and world-class amenities, The Woodlands Hills is a wholesome, nature-laced community and a perfect place to call home."

The 17-acre village park, Founders Park, highlights a 10,600-square foot Activity Center which includes an indoor/outdoor event space that can accommodate over 300 guests. The living room area is expanded through an overhead bi-fold door that lifts, creating an outdoor entertainment space. The Activity Center also includes an interior demonstration kitchen complete with a refrigerator, freezer, ice maker and an easy access window to serve people outside.

A fitness center, complete with state-of-the-art equipment for the ultimate workout experience, including Wellbeats™ virtual fitness program, treadmills, motion trainers, recumbent spin bikes and Precor® strength training machines are within the Activity Center.

Just outside the Activity Center, residents can enjoy a zero-entry, resort-style pool highlighting deep-end jumping boulders, climbing wall, sunning decks, shade structures over portions of the pool, and cabanas. A lazy river and a dedicated fitness pool with lap lanes are also available for residents' use. An expansive event lawn, fitness lawn ideal for yoga, tennis courts, dog park and pavilion can be discovered within Founders Park.

A natural stream crossing runs through the heart of Founders Park. A pedestrian bridge over the stream connects the dog park, tennis courts and play areas to the Activity Center, pools and the playground. Nature trails connect to the park.

The Woodlands Hills is the only community in Montgomery County to feature dedicate bike lanes on major connectors throughout.

For more information, visit www.TheWoodlandsHills.com.

About The Woodlands Hills
The Woodlands Hills is an approximately 2,000-acre master planned community, situated 13 miles north of The Woodlands® in Conroe and Willis, Texas. Located on FM 830 on the west side of I-45 with the property boundary extending north to FM 1097 and south to League Line Road, The Woodlands Hills offers easy access to I-45, the Grand Parkway and the Hardy Toll Road. The development is in close proximity to Lone Star Executive Airport in Conroe, Lake Conroe and the Sam Houston National Forest. The Woodlands Hills is the third master planned community in Texas from The Howard Hughes Corporation® and is the sister community to The Woodlands® and Bridgeland®, two of the top-selling, award-winning master planned communities in Texas and the nation. For more information and to register your interest, visit TheWoodlandsHills.com and like us on Facebook, Twitter and Instagram.

About The Howard Hughes Corporation®
The Howard Hughes Corporation owns, manages and develops commercial, residential and mixed-use real estate throughout the U.S. Its award-winning assets include the country's preeminent portfolio of master planned communities, as well operating properties and development opportunities including: The Seaport District in New York; Columbia, Maryland; The Woodlands®, The Woodlands Hills, and Bridgeland® in the Greater Houston, Texas area; Summerlin®, Las Vegas; and Ward Village® in Honolulu, Hawai?i. The Howard Hughes Corporation's portfolio is strategically positioned to meet and accelerate development based on market demand, resulting in one of the strongest real estate platforms in the country. Dedicated to innovative placemaking, the company is recognized for its ongoing commitment to design excellence and to the cultural life of its communities. The Howard Hughes Corporation is traded on the New York Stock Exchange as HHC. For additional information visit www.howardhughes.com.

Safe Harbor Statement
Statements made in this press release that are not historical facts, including statements accompanied by words such as "will," "believe," "expect," "enables," "realize", "plan," "intend," "assume," "transform" and other words of similar expression, are forward-looking statements within the meaning of the Private Securities Litigation Reform Act of 1995. These statements are based on management's expectations, estimates, assumptions, and projections as of the date of this release and are not guarantees of future performance. Actual results may differ materially from those expressed or implied in these statements. Factors that could cause actual results to differ materially are set forth as risk factors in The Howard Hughes Corporation's filings with the Securities and Exchange Commission, including its Quarterly and Annual Reports. The Howard Hughes Corporation cautions you not to place undue reliance on the forward-looking statements contained in this release. The Howard Hughes Corporation does not undertake any obligation to publicly update or revise any forward-looking statements to reflect future events, information or circumstances that arise after the date of this release.