/

/

The Montgomery County Community Foundation 2020 Alfred (Jimmie) & Joyce Soupart Scholarship Winner
The Montgomery County Community Foundation 2020 Alfred (Jimmie) & Joyce Soupart Scholarship Winner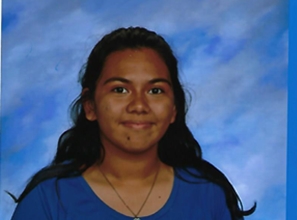 THE WOODLANDS, TX - Jimmie and Joyce Soupart, along with the Board of Directors of the Montgomery County Community Foundation are pleased to announce the recipient of the 2020 MCCF Alfred (Jimmie) and Joyce Soupart Scholarship is Claudia Vanessa Garcia, a 2020 graduate from CISD's Academy of Science and Health Professions located at Conroe High School. This scholarship supports her first semester at the Texas A&M where she is seeking a degree in Nutrition.

The Souparts are committed to the Conroe community where they have made their home and to higher education, which they recognize has become increasing important for the future of young people. Their concern has been that there are very talented young people who do not have the financial support to pay for college. This needs-based scholarship was created in 2015 to benefit students from Conroe High School.

Ms. Garcia was selected to be a student in CISD's Academy of Science and Health Professions where she pursued her passion for health care. She was a member of the National Honor Society, Leo Club and Mu Alpha Theta as well as an athletic trainer. Outside of school, she volunteered at the Montgomery County Library and the Animal Shelter. When asked about the value of this scholarship, Ms. Garcia wrote, "One thing I can say for certain is that this scholarship got me to my goal; now I will finally be able to afford college and not have to work full time and be a student at the same time. I will now have a chance to solely focus on getting my degree and making my dreams come true."

"Claudia Garcia is an example of why this scholarship was started", said Jimmie and Joyce Soupart. "She had the ambition and desire to go to college, but not the financial support she needed. We thank God for this opportunity to be able to help these students."

The Souparts, along with the board of the Montgomery County Community Foundation, are proud to award this scholarship to Ms. Garcia. The Alfred (Jimmie) and Joyce Soupart Scholarship is available to Conroe High School graduating seniors. Interested students should contact their school counselor for the application in the spring of 2021.

Montgomery County Community Foundation unites donors' passions with the future by creating legacies that improve the quality of life of Montgomery County residents through post high school scholarships and support of non-profits serving Montgomery County. To find out more about MCCF, go to www.mccfoundation.org or call Julie Martineau at 281-367-8158.