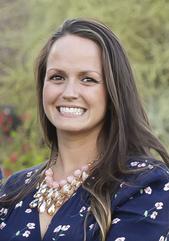 THE WOODLANDS, TX -- Força SC, a Barcelona-style soccer club, today announces the opening of its newest Houston location in The Woodlands. Set to officially open on Tuesday, October 20th, this will be Força's third Houston-area location, following two locations in Westchase and Katy.

Força SC is a newly rebranded, superior soccer club offering the highest-quality training, personalized attention and emphasis on building a strong community feel. They understand the value of teaching and building on the fundamentals of soccer and the importance of individual improvement at every level.

"We are excited to expand Força into North Houston and grow within The Woodlands area," said Vanessa Price, President of Força SC. "Our goal is to provide high-quality training to kids across Houston, so this expansion is the perfect steppingstone in growing the club.

"Since its official launch in August of 2020, Força continues to expand across the city of Houston. Players and parents are drawn to the personalized training from coaches and the technical director, Héctor Galán. Galán has coached and directed teams such as UDA Gramenet, CF Damm and FC Barcelona and uses his experience to teach and build on the fundamentals of soccer and the importance of individual improvement at each level.

"We have a unique way of training our players, allowing them to grow on their own as players while providing instruction and challenging them with fun and engaging sessions to further develop a passion for the sport and form lifelong healthy habits," said Price. "I'm excited to continue adding players to our rosters across Houston."

Registration and tryouts are now open, and those interested can visit https://forcasc.com for more information on the club and sign ups.