Hummingbird Tea Room & Bakery in The Woodlands; a women-owned and operated, philanthropic local business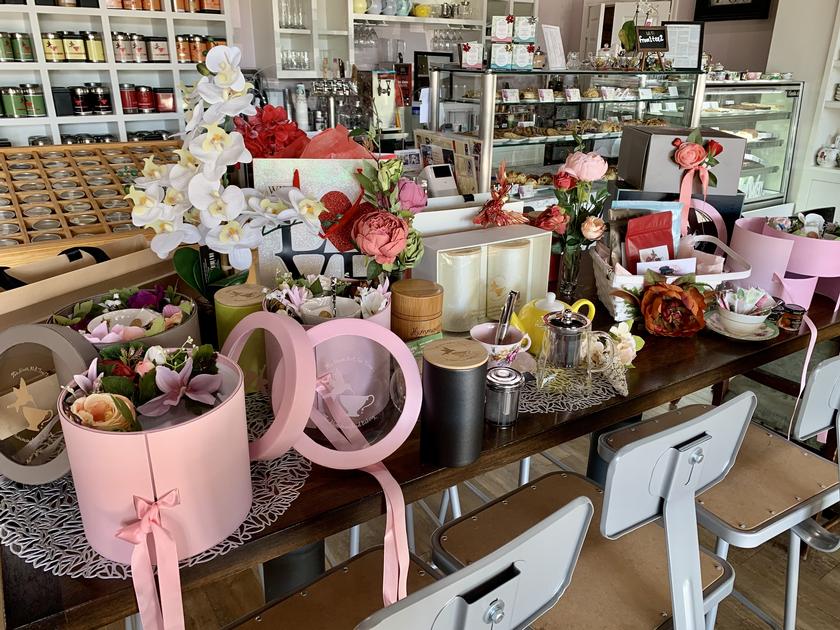 THE WOODLANDS, TX -- Hummingbird Tea Room & Bakery has been a local staple in The Woodlands Area for over eight years. Its tea selection is unmatched and its quaint atmosphere makes it the perfect spot to grab lunch with friends or answer work emails.

"What we do here is just amazing,' said Owner Nasim Bell. 'And I'm not just saying that because I own it, I truly believe in what we have created here. It's special."

The following is an excerpt from hummingbirdtearoom.com, which explains the business' origin and vision.


Our Heritage
Hummingbird Tea Room & Bakery's roots began in Zambia where the founder Nasim Bell was born and raised. She completed her education in England and lived there for many years. Her idea was to bring the taste and experience of a traditional English tearoom to Texas, with Zambian influences on its style.
Hummingbird's doors opened in 2012 at the Woodlands location and has consistently provided high quality food and service ever since. It serves breakfast and lunch foods, featuring delicious sandwiches, salads, soups, and desserts. The pastry selection includes English cakes, quiches, and our famous scones (served with jam and house-made clotted cream), which customers have called the best scones on this side of the Atlantic. And it boasts a selection of over 100 international loose-leaf teas from every corner of the globe.

Environmentally Responsible
Our family has always been environmentally conscious. Only non-toxic paint was used in the tea room and all our appliances are energy-efficient. We have always supported small-scale businesses and use local ingredients whenever we can. We love to visit a farmers' market, especially when travelling, as farmers' markets tell a lot about the local community.

Local First
We have also made a conscious decision to buy US made products as much as we can. Our hard wood floors and tiles are completely made in the US and our tables are made from reclaimed wood from Oregon. Most of our appliances are manufactured in the US. At Hummingbird, we use the very best quality ingredients. We buy locally where we can, we use free range eggs, and we support small scale farmers and craft producers. Our mission is to use locally grown produce from community supported farms.

Supporting Women & Fair-trade
As well as being women-owned and women-run, we make sure all of our teas are sourced in a fair-trade manner. Visit our Give Back page to read more about our long-time support of the Fistula Foundation.
Hummingbird Tea Room & Bakery's delicious teas and decadent baked goods can be easily shared with friends. Beautiful gift baskets are available online and at location, including: Cream Tea, Cream Tea & Chocolates, Shades of Tea, The Hummingbird's Afternoon Tea Collection Hamper, and What's Tea without a Biscuit.
Click here
for details.
For more information, visit
hummingbirdtearoom.com
, or stop by in person at 30420 FM2978 #130, Magnolia, TX 77354.