/

/

The Woodlands Fire Department salutes Deputy Chief Jerry Bittner on his retirement
The Woodlands Fire Department salutes Deputy Chief Jerry Bittner on his retirement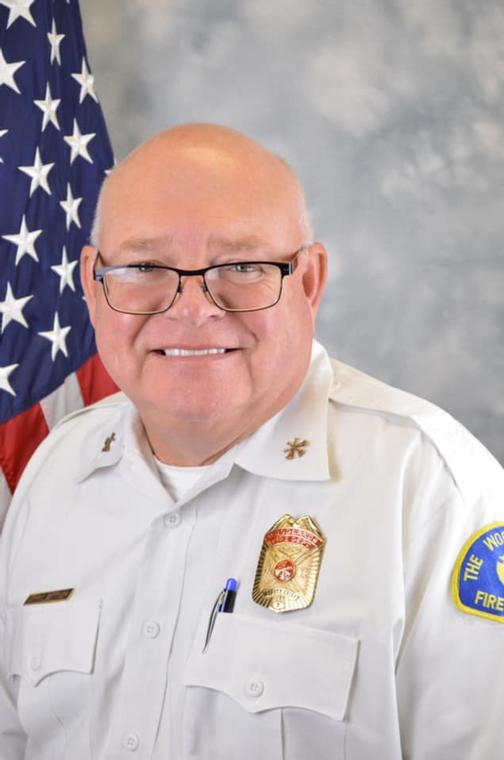 THE WOODLANDS, TX -- The Woodlands Fire Department proudly salutes Deputy Chief Jerry Bittner on his retirement. After 40 years of service with The Woodlands Fire Department Jerry is starting the next chapter in his life.

Chief Bittner is an Institution with TWFD. His encyclopedic and historical knowledge of all things TWFD is second to none. He is also well known for his sense of humor and will likely be inducted into the "Dad Joke" hall of fame and with 40 years of service Chief Bittner retires as the longest serving employee of TWFD and The Woodlands Township
Chief Bittner started with The Woodlands Township on July 17, 1981 as a Recruit Firefighter for The Woodlands Community Association

10-17-81 Promoted to Firefighter Appointee
10-15-82 promoted to Firefighter 3rd Class
7-1-85 promoted to Chauffer
3-7-86 promoted to Lieutenant
8-11-86 promoted to Shift Captain
In 1990 transferred to Captain over Support Services
3-16-1996 promoted to Deputy Chief
Served as Acting Fire Chief 5-1-98 to 9-30-98

Chief Bittner was instrumental in the design and managed construction on TWFD HQ/Central Fire Station and Stations 3,4,5,6,7, and 8 and the Emergency Training Center. He also managed the major remodel and expansion of Fire Station 2

From 1996 to 2017 Chief Bittner chaired the apparatus committee and managed the design and acquisition of most of TWFD's current fleet.

While there are many things to choose from over his incredible career, the project he is most proud of is consolidating the patchwork of fire dispatch systems into one cohesive system managed by TWFD. This took several years of discussion and planning and went live February 5th, 2006. By coordinating with the Montgomery County Hospital District, he helped construct a system with multiple redundancies that ensures residents of The Woodlands and Montgomery County have a cutting edge 911 system. This consolidation allows for close coordination of the 12 Montgomery County Fire Departments along with MCHD and is directly responsible for departments automatically respond with each other making sure the closest fire truck is dispatched to critical calls regardless of jurisdiction.

The Woodlands Fire Department thanks you for your service Chief Bittner. Enjoy retirement!