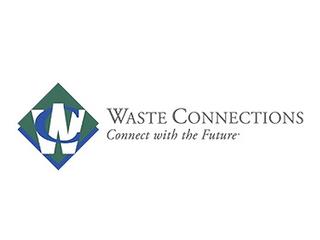 TORONTO, CANADA -- Waste Connections, Inc. (TSX/NYSE: WCN) ('Waste Connections' or the 'Company') today announced that it has acquired E.L. Harvey & Sons Inc. ('Harvey'). With a 110-year history dating back four generations, Harvey is the largest family-owned and operated solid waste services company in Massachusetts, with total annualized revenue of approximately $110 million. Harvey provides solid waste collection, recycling and transfer services to commercial, industrial, municipal and residential customers primarily in Central and Eastern Massachusetts and Southern New Hampshire.

'The Harvey family has established one of the most respected companies in our industry, and we are honored to welcome Harvey to the Waste Connections family. Together with their continuing leadership team, we look forward to carrying on the Harvey name and further expanding its market position, as well as enhancing its strong culture of support for its employees, customers and communities,' said Worthing F. Jackman, President and Chief Executive Officer.

Waste Connections also announced the closing of one of its two previously announced signed acquisitions, with approximately $50 million of annualized revenue from franchise operations in Northern California and Nevada. The Company expects the other signed acquisition, a solid waste services provider with approximately $25 million of annualized revenue from franchise operations in Oregon, to close during the fourth quarter.