/

/

Memorial Hermann holds grand opening of new clinic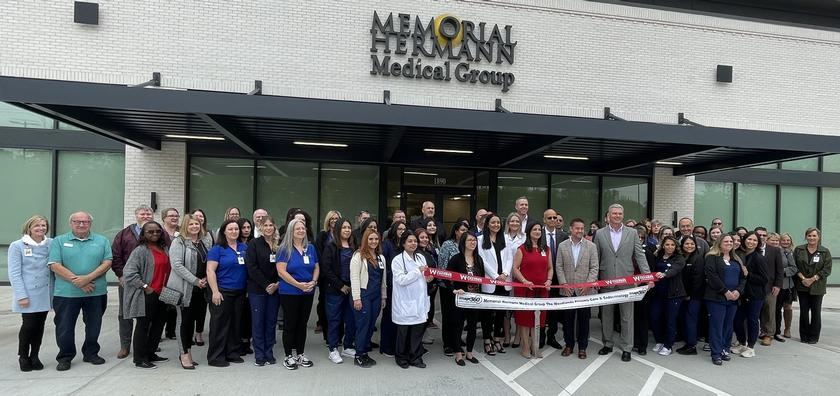 THE WOODLANDS, TX - Memorial Hermann Medical Group (MHMG) The Woodlands Primary Care and Endocrinology, located at 1890 Research Forest in Shenandoah, held an open house and ribbon cutting with The Woodlands Chamber of Commerce on Monday, March 20.

Shenandoah Mayor Pro Tem Charlie Bradt welcomed the new facility as Shenandoah's latest Memorial Hermann business partner. 'We are pleased to welcome the Primary Care and Endocrinology Clinic to our city and know you will be another important component of our successful partnership with the Memorial Hermann System, bringing family care to our residents and those of the area.'

Bradt was joined by Shenandoah Councilmembers Jim Pollard and Ron Raymaker in welcoming a new medical option for residents of the Shenandoah area.

According to Memorial Hermann, this new clinic offers the highest-quality primary and endocrinological care for patients. The family medicine specialists focus on precise diagnosis and up-to-date treatment, but the heart of our practice is caring and empathetic relationships with patients of all ages – newborns to seniors. In addition, The Woodlands Endocrinology combines skilled professionals and state-of-the-art technology to deliver patient-centered endocrinology services to patients who live and work in this area.

Memorial Hermann Medical Group The Woodlands Primary Care and Endocrinology is located at the corner of Research Forest and Grogan's Mill and is open from 8 a.m. to 5 p.m Monday through Friday.