/

/

Big Rivers Waterpark Opening Waterpark for Season 2023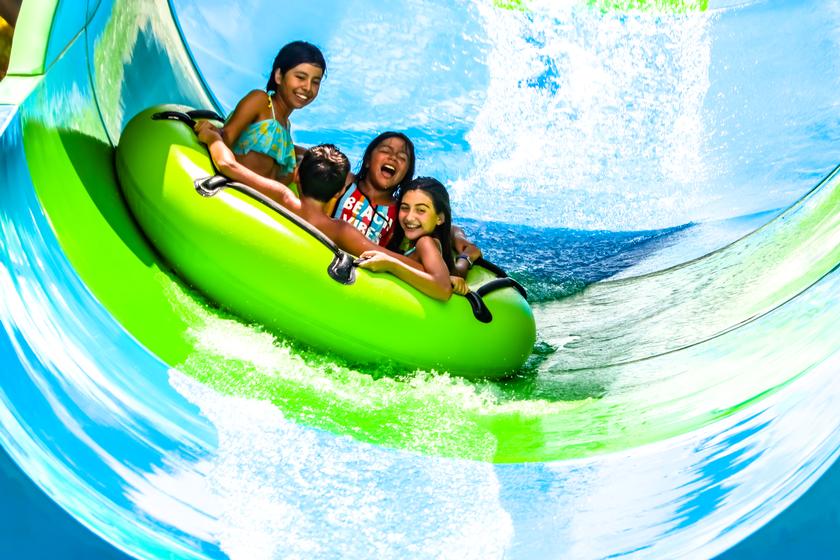 NEW CANEY, TX -- Big Rivers Waterpark & Adventures will officially kick off the 2023 waterpark season on Saturday April 15th. The park will be open weekends, 11:00 a.m. to 7:00pm, until May 21st and will be open daily starting May 27th.

Big Rivers is storming back with fan-favorite activities in 2023, such as Wild Isle, a floating obstacle course on a lake; ziplines and challenge courses; the Fairgrounds, with exhilarating amusement park rides. Other activities include an alligator encounter and informative alligator show; petting zoo; axe throwing, archery and numerous other activities. "Park After Dark" is enhanced in 2023, with additional dates added. Pirate Day and Mermaid Day have also been added to our summer schedule.

In Partnership with KRBE radio, Opening Day festivities will feature a raffle for tickets to one of the HOTTEST concerts this month in Houston. This artist is a "Success Story" and a "Fearless" songwriter. Her "Style" is embraced by all age groups and genres. Meet our Special Guests, Special K from the Roula & Ryan Show and the KRBE team Saturday, April 15th. The raffle will be held at 3:00 p.m. and entrants must be present to win. Additional prizes will be given away as well.

For this "Best Day" at Big Rivers, the park will be hosting themed karaoke. Fans can perform their favorite titles of the honored artist or just offer their support to others. Monty Galland, Big Rivers CEO joked "these are some of the toughest tickets to get this year, so please don't tell my wife we are giving them away." Mr. Galland continued, "even though Big Rivers is a year-round venue, and is always a good entertainment value, we are thrilled to return to a full waterpark operation." Mr. Galland boasted of the size of the lazy river, popularity of the wave pool and of the other attractions the park offers.

Admission for the first few weekends, April 15 through May 21st, is just $29.99. Children 2 and under are free, as are active season pass-holders. Both day tickets and season passes are available at https://bigriverswaterpark.centeredgeonline.com/retail/items/86548deb-7da4-4fd1-80c3-011304a63dfc.

Big Rivers Waterpark and Adventures is located at 23101 TX 242, New Caney, TX 77357. For more information, ticket pricing, purchasing, and a full schedule, visit bigriverswaterpark.com.