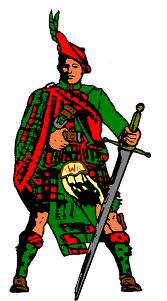 Fresh off of its second-place finish in the South Padre Island Invitational, The Woodlands continued its strong play with a come-from-behind win over Klein Collins at home on Tuesday.

The Highlanders outscored the Tigers 29-16 in the second half to get a 53-45 win. Collins had a 15-6 first-quarter lead before The Woodlands cut the deficit to five at halftime.

Joey Trinkle led the Highlanders with 17 points, with Garret Colonna scoring 16 and Andrew Butchello with 11.

The Woodlands (11-1) will next face Cypress Ranch on Monday.

Klein 61, Oak Ridge 37: The War Eagles were outscored 19-4 in the third quarter in a loss.

Derelle Hollins led Oak Ridge (2-6) with 15 points.

The War Eagles will head to the Lee College Classic this weekend, opening against Clear Brook on Friday.