Opexa executes strategic service agreement with company to manage clinical trial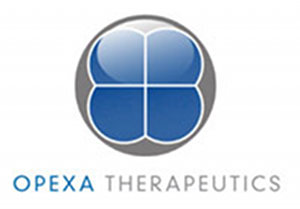 THE WOODLANDS, Texas -- Opexa Therapeutics, Inc. (NASDAQ: OPXA), a biotechnology company developing Tovaxin®, a novel T-cell therapy for multiple sclerosis (MS), announced at the end of February that the Company has executed an agreement with Pharmaceutical Research Associates, Inc. (PRA) to provide contract research organization (CRO) services to support Opexa's upcoming Phase IIb clinical trial for Tovaxin in patients with Secondary Progressive multiple sclerosis (SPMS).

"We undertook an extensive process to ensure that we found a CRO that could deliver on the unique challenges faced by clinical sites during an SPMS trial," commented Neil K. Warma, President and Chief Executive Officer of Opexa. "We are very pleased with the depth of PRA's experience along with their insights into the industry. We are confident that this collaboration with PRA's top-notch clinical management team will provide Opexa superior support to accumulate and report the data from this study in an efficient and cost effective manner. Our clinical trial plans are progressing well as we focus on securing the necessary resources and implementing the remaining operational steps that will allow us to start the trial."

Tami Klerr-Naivar, Senior Vice President, Business Development for PRA, commented, "PRA is pleased to support the upcoming planned Phase IIb clinical trial of Tovaxin. MS is a challenging indication for a clinical trial, and we believe that our demonstrated experience and success in over 300 neurologic indications will provide great value to Opexa in their effort to demonstrate the efficacy and safety of Tovaxin in patients with SPMS."