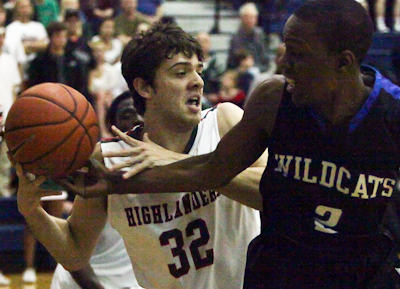 THE WOODLANDS, Texas – The Woodlands High School boys' basketball team returned to form on Monday.

The District 14-5A champion Highlanders rolled past Spring Dekaney 65-39 in a bi-district playoff game at College Park High School and will now face Austin Anderson in the area round of the playoffs later this week. Anderson took care of Cedar Ridge 53-36 on Monday.

The Highlanders exacted revenge from last year's one-point playoff loss to the Wildcats by hitting three 3-pointers to start the game and using two 9-0 first-quarter runs to take a 23-8 lead and control of the game from the outset.

Coupled with a strong defense, the Highlanders kept up the pressure and extended the lead to 36-20 at the half. Cody Mason scored 14 of his game-high 18 points over the first two periods as the Highlanders dominated every aspect of the game.

The lead grew to 48-30 after three quarters The Woodlands won for the 28th time this season against just six losses. Clay Fisher added 10 points while Garret Colonna, Zach Manning, Hayden Galatas, Brian Baehl, Garrett Smith, Garret Burlas, Jack Clark, Joe Primavera and Timi Adeleye all contributed.

Oak Ridge (15-12), which defeated The Woodlands to close the regular season last Friday, takes on District 13-5A champions Westfield at 7 p.m. Tuesday in a bi-district playoff game at Klein High School.