/

/

Frassati Catholic High School opens for Montgomery County and Northern Houston
Frassati Catholic High School opens for Montgomery County and Northern Houston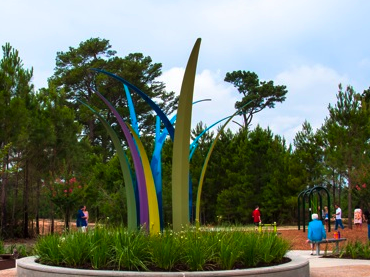 SPRING, Texas -- This fall semester, between forty and fifty incoming freshman will attend the brand new Frassati Catholic High School. While the majority of Houston Catholic high schools are situated within areas near or in downtown, Frassati Catholic High School's Spring, Texas location serves as a geographically sensible area especially for those in Montgomery County and northern Houston who wish to start or continue a Catholic education throughout high school.

Cardinal DiNardo's inspiration for the naming of the high school came directly from the Blessed Pier Giorgio Frassati. Blessed Pier Giorgio Frassati was chiefly known for his strong ties to social work and his love for the youth. In 2007, the Land Rush Campaign was launched to raise sufficient funds for the purchase of 63 acres in Spring, Texas. After a successful first campaign, Frassati Catholic launched the "A Foundation for the Future Campaign" which gave the high school the jumpstart it needed to begin construction on the Phase I academic building and athletic fields.

"To date, more than 10 million dollars has been raised and the first building phase will be finished this August. Now we are raising money for the next phase of construction, which is slated to begin next summer," said Carla E. Alsandor, a staff member at Frassati Catholic.

This next phase of construction at Frassati Catholic includes an extension of the original academic building as well as a gymnasium for sports and other recreational activities. Frassati Catholic will offer a wide variety of college preparatory, honors and AP classes to its students. As Frassati Catholic High School's student population increases, the school plans to hire more faculty members as needed. "The Frassati Catholic High School master plan is designed to ultimately accommodate 800 students with the ability to grow to 1,000 if necessary," said Alsandor.

The faculty includes the Dominican Sisters of the St. Cecilia Congregation in Nashville, Tennessee. The principal is also a Nashville Dominican. Other notable academic specifics at Frassati Catholic include a "physics first" program in which freshmen are required to take physics as their first science class. Students at Frassati Catholic will additionally be required to take a series of ethics and culture classes throughout the span of their high school career.

"Freshmen will take a course entitled 'The Human Person' and sophomores will take 'The Principles of Ethics'," said Alsandor. "Juniors will take 'Bioethics' and seniors will engage in a custom-made capstone course where they will apply the fruits of their study of ethics and culture to a particular field of interest."

At Frassati Catholic students will wear uniforms that present the school's colors of blue and grey. Frassati Catholic High School welcomes those of all religious backgrounds. Students will take part in a common Catholic school tendency of attending mass every Friday morning.

Frassati Catholic High School holds many new and exciting discoveries for the forty to fifty incoming freshman next fall semester. The incoming Frassati Catholic freshmen hail from a total of seventeen different elementary/middle schools. After many years of waiting, northern Houston and Montgomery County's thirst for a geographically convenient Catholic high school institution has been quenched.