/

/

Cars and Coffee for a Cause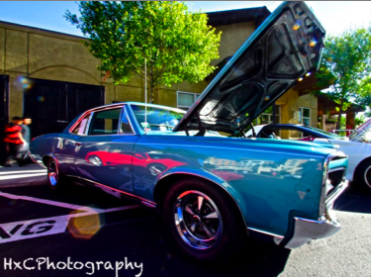 THE WOODLANDS, Texas -- On the first Sunday of every month from 9 to 11 in the morning The Woodlands Car Club (TWCC) and Market Street team up to do The Woodlands Cars and Coffee for a Cause. Dana Pritchard, the president of the club, started this event to celebrate the eighth anniversary of TWCC and help local charities raise donations.

Market Street selects a charity; TWCC collects the donations and hands out information about the charity. All kinds of cars are shown: classics, exotics, hot rods, domestics, and imports. Normally about 300 people come during the event and as many as 125 cars have been shown.

"There are so many [rewarding experiences]. One of the most rewarding is how excited the participants get when they know they are able to give back to their community in such a special way, that they never even thought of," said Pritchard.

Market Street picks four charities a year, at the end of each quarter TWCC donates a check of the money collected. This year Best Buddies Conroe ISD, St. Lukes The Woodlands Hospital, Executive Women's Alliance, and Emergency Ministries were chosen.

"When I invite a charity to come out, they are excited and unsure what the experience will be like. After the quarter is over, they are blown away by the people, the effort, the sites, the enthusiasm, and the generosity of so many," said Pritchard.