/

/

Walk on the wild side for Hydrocephalus at the Houston Zoo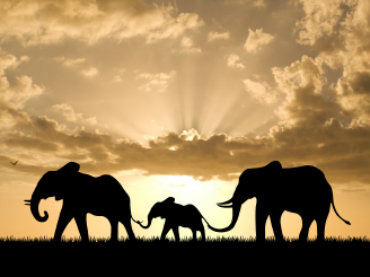 THE WOODLANDS, Texas -- Lions, tigers, and bears...oh my! The Houston Zoo is hosting this year's annual Hydrocephalus Association WALK, September 20. Houston's third annual walk for Hydrocephalus will provide participants an opportunity to walk on the wild side through the zoo, for their 5K fundraiser walk.
Houston's third annual Hydrocephalus Association WALK is September 20.
View the magnificent and exotic animals like giraffes, elephants, wild cats, and more, in natural settings, along the 5K WALK, to raise critical funding for important research, advocacy, and support for the hydrocephalus community! All participants are welcome to stay and enjoy the Houston Zoo for the remainder of the day, and enjoy the wrap-around activities which will include music, children's activities, a raffle, and food.
Hydrocephalus is a buildup of fluid inside the skull that leads to brain swelling, and is often referred to as 'water on the brain,' which is what the word Hydrocephalus means. A rare disorder, with some estimates reporting one to two of every 1,000 babies are born with hydrocephalus, it can also occur in adults later in life. Hydrocephalus can be congenital or acquired. Congenital hydrocephalus is present at birth and may be caused by either events or influences that occur during fetal development, or genetic abnormalities. Acquired hydrocephalus can affect individuals of all ages and may be caused by injury or disease.
The symptoms vary according to age. Symptoms in infants may include vomiting, sleepiness, irritability, downward deviation of the eyes often referred to as "sun setting", and even seizures. Older children and adults may experience different symptoms because their skulls cannot expand to accommodate the buildup of (CSF). Symptoms may include headaches followed by vomiting, nausea, blurred or double vision, sun setting of the eyes, problems with balance, poor coordination, gait disturbance, urinary incontinence, slowing or loss of developmental progress, lethargy, drowsiness, irritability, or other changes in personality or cognition including memory loss. It's a horrid and debilitating existence.
Hydrocephalus is most often treated by surgically inserting a shunt system. This system diverts the flow of CSF from the CNS to another area of the body where it can be absorbed as part of the normal circulatory process.
Although rare, there's probably not a community that hasn't been touched by Hydrocephalus, and The Woodlands is no exception. A parishioner at St. Anthony of Padua Catholic Church has a child who suffers from this dreaded affliction with its many excruciating side effects.
"We've formed a team at St. Anthony's, and we're challenging others in the community to form teams too," said Robert Vadas, a member of St. Anthony's Knights of Columbus. "It will be a great place for a fundraiser, and there will be refreshments and wrap-around events as well."
More like a 'fun-raiser' than a fundraiser, expect participants to go all out with team T-shirts, or dressed in animal print and costumes. The stimulation is good for the animals, and it's guaranteed to benefit the participants.
If unable to participate, the community can donate to the St. Anthony of Padua Knights of Columbus team to benefit a Woodlands area resident, by clicking on the link provided. To form a team, go to the additional link provided.
Proceeds from the fundraiser will aid research to find a cure for Hydrocephalus, and improve the lives of those afflicted by the condition.