/

/

Millsaps withdraws from Conroe ISD race Position 3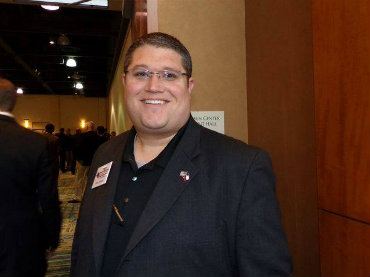 From the office of Jason Millsaps:
Millsaps endorsing Skeeter Hubert.
MONTGOMERY COUNTY, Texas - When I first decided to seek the Conroe ISD Board Position, I wanted to ensure the students and parents along with the tax payers, would have someone in position 3 who cares about the future of the district and our community. I entered the race to fill that requirement, and as the campaign progressed two things happened that have ultimately led to my decision to withdraw. First, Skeeter Hubert entered this race filling the gap that was present had myself or Mr. Hubert not entered this race. Second, with my promotion to Chief of Staff for Mark Keough the incoming State Representative for District 15, I began to realize I can better serve the district and community with my efforts assisting Mr. Keough in pursuit of his legislative package in Austin.
Conroe is a fast growth district, and over the past 11 years we have been recognized for our dedication and hard work in providing a world class education, while being good stewards of the people's money. Skeeter Hubert will be a wonderful addition to the board, and I am confident he will do what is right for our district. He has demonstrated his willingness to be held above reproach by his commitment to serving on Conroe ISD's board in position 3, and I am proud to support his candidacy and his future success as a board member.
With the decision to withdraw from the Conroe ISD race, I will begin the very important work for Mr. Keough as he is geared up for the upcoming session beginning in January. His legislative package is very ambitious and necessary for the future success of Texas, and I am proud to be tasked with being his right-hand man for the session. With legislation coming from Mr. Keough that will address the necessary repeal of the franchise tax, to working on the mobility and water issues facing our community and state. We will also see many changes to Texas' public education system with the election of a new Governor and Lieutenant Governor, in which Mr. Keough will no doubt be at the forefront of the discussions. Because of these very important issues I must devote my time and effort assisting in the passage of Representative-Elect Keough's legislative goals while in Austin. Conroe ISD will benefit from these and many other issues that will arise in Austin, and I look forward to sharing and working with the board on these and any other legislative issues that will arise.