/

/

Woodlands Online announces app for Android phones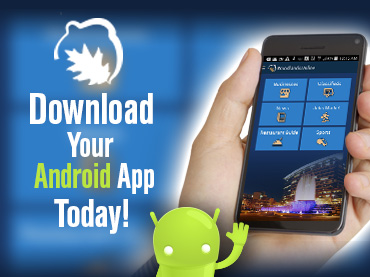 THE WOODLANDS, Texas -- Woodlands Online announced Wednesday, October 29, that their mobile application for Android phones is now available in the Google Play Store. The app is free of charge.

The Android App provides easy access to six popular categories from the Woodlands Online website which include: the comprehensive Business Directory, Classifieds, Jobs, News, the Restaurant Guide, and Sports. The app provides a convenient way to browse and interact on Woodlands Online on mobile and tablet devices.

"Mobile apps are an exciting way for companies and organizations to interact with users," Jessica Fraser, CEO of Woodlands Online, said. "We are thrilled to provide content to our users and allow our advertisers to be seen on this new platform. With the growing presence of apps in the mobile marketplace, it only makes sense that Woodlands Online would offer a convenient, easy-to-use app that connects you to everything you need to know about what's going on in our community - whether you want to find a restaurant for dinner, browse the latest local classifieds, or find out the latest sports scores."

Part of the programming behind the new app was part of an internship project.

To download, simply search "Woodlands Online" and click to download to your Android device.

An Apple app will be available soon.