/

/

Spring to summer fashions evolve from subtle to vibrant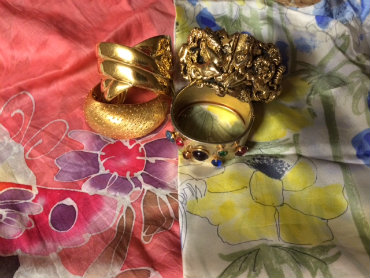 THE WOODLANDS, Texas - The fashion scene will be a beautiful array of colors using the tropical rain forest for a palette, in soft, muted hues for spring, then graduating to vibrant in the summer. The Woodlands' local fashionista, Stacy Harris, shared the 'must haves' for spring, with the Business Women's Forum, which included not only the color scheme, but the 'in' styles and how to accessorize them.

According to Harris, the spring fashions will be abstract, pastel color patterns in shirt dresses...cinched at the waist, just below the knee, and typically sporting a collar. In summer, the patterns evolve to vivid florals and stripes.

"This year's dominant accessory will be the short-handled, oversized tote, in every color including gold...a great day-to-night, all-day, bag," said Harris.

Jewelry will be bold...wide cuffs for the wrists, predominantly goldtone, and large, bib necklaces, Like the fashions, those in color will be soft and muted for spring, and graduate to vivid for summer.

Getting away from the matching handbag and shoe, the shoe will be a neutral color to provide a longer, more flattering silhouette.

"The dominant color is nude," said Harris. "The ankle strap will be all the rage, from a flat, a wedge, to a stiletto."

If you prefer mixing and matching, the A-line skirt at knee length, will mix well with tanks and T tops, This will be an opportunity to integrate the popular stripe pattern where it will be the most flattering.

To prepare your wardrobe for the spring and summer season, Harris advises going through your closet and getting rid of anything you didn't wear last spring and summer. When you shop, select items that can be accessorized for work and festive events, to maximize their wear.

"When you shop, buy items that are flattering and you will wear often, not just because they're 'in fashion.' Closets are full of items that still have the tags on them," said Harris.