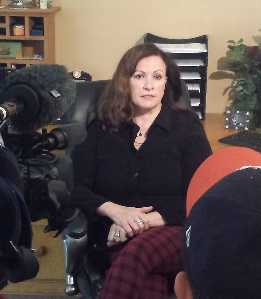 THE WOODLANDS, Texas – Ashley Durkin, Administrator at Continuity Care Home Health Agency, recently was interviewed by ABC-13 News concerning special deals and savings that are available for seniors.

"Continuity Care provides services for temporarily homebound seniors who have been injured or who are recovering from illness," she said. "Once our registered nurses and other aides have completed their assignments and our patients have fully recovered, they are often champing at the bit to get back on that road to adventure. So finding ways to save here and there can make a difference in just how big that adventure is going to be."

The list of specials – many of which seniors don't have to be members of AARP to receive the benefits from – included savings at supermarkets, restaurants, retailers, travel agencies, national parks, and even services such as utilities and cable television.

"Our biggest joy at Continuity Care Home Health Agency comes when our patients no longer need us to come to their homes," said Durkin. "After our services conclude, we make sure to contact our former clients to check up on their activities and progress, and we want these seniors to have every benefit possible that comes with age."

Continuity Care Home Health Agency, LLC is a family owned and operated, fully licensed agency that is Medicare certified and JCAHO accredited, serving the Kingwood, Humble, Spring, The Woodlands and Houston area populations with compassion, dignity and respect. For more information on the agency or its services, please visit www.CCareHomeHealth.com or call 281-348-2328.