/

/

The Woodlands Area EDP's Day of Service benefits Montgomery County Food Bank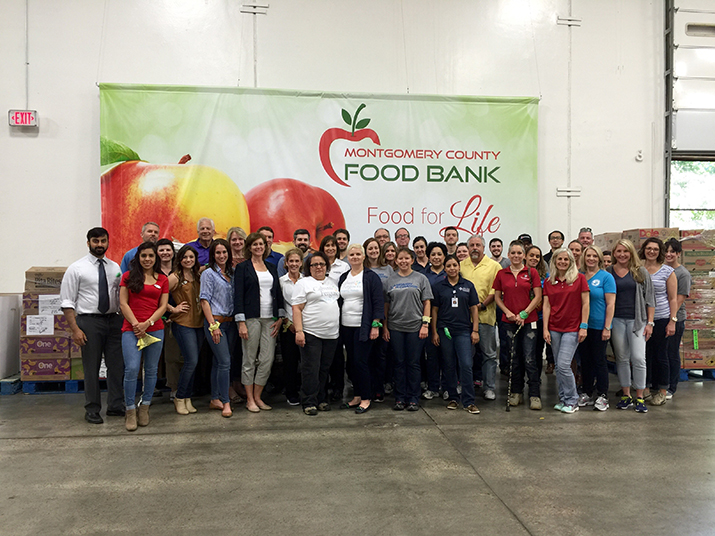 THE WOODLANDS, Texas — The Woodlands Area Economic Development Partnership (EDP) held their 2nd Annual Day of Service benefitting The Montgomery County Food Bank (MCFB) on Thursday, May 5th by participating in the Food Bank's "Sort to Support Challenge".

The MCFB "Sort to Support Challenge" is a fun, team building competition that gives back to the community. This is a unique twist on the typical food bank volunteering experience incorporating sorting food, random quiz questions and friendly competition. The goal of "Sort to Support" is to be the team who receives the highest sorting score based on time, number of team members and amount of food sorted. The three EDP teams sorted 11,000 pounds of food in under four hours, which is enough food to serve 9,000 meals.

EDP CEO, Gil Staley says, "With nearly 50 business leaders participating in our day of service, we made a large contribution to feeding the hungry in Montgomery County. Everyone agreed that they left with a strong sense of fulfillment and pride in a job well done."

EDP Partners & companies represented in this Day of Service were Bayside Printing, Calvetti Ferguson, Dupuis & Polozola, LLC, Entergy Texas, ExxonMobil Corporation, Frost Bank, Linscomb & Williams, Lone Star Family Health Center, MD Anderson Cancer Center, Strike USA, Stringer Executive Search, The Woodlands Area Chamber of Commerce, Waste Connections and Zenith Real Estate.