/

/

The Woodlands Family YMCA offering free classes to cancer survivors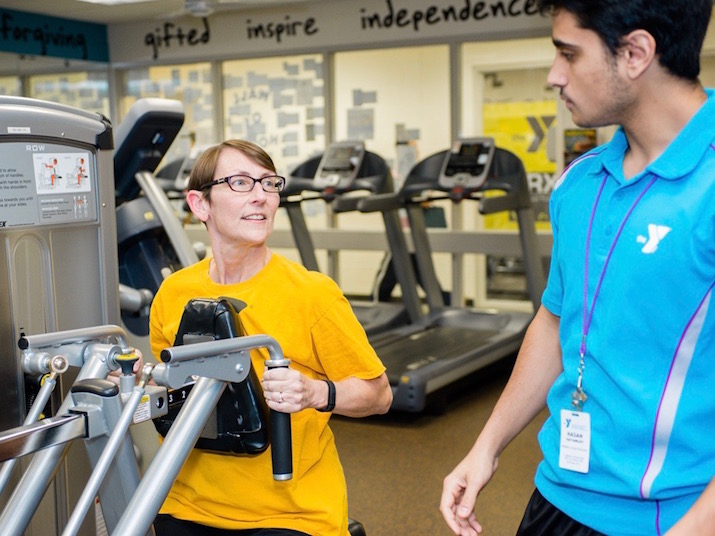 THE WOODLANDS, Texas -- Our neighbors in Harris County experience the greatest amount of newly diagnosed breast cancer cases in women in the state. Every year, an average of 2,295 new cases are diagnosed, according to the National Cancer Institute and the Centers for Disease Control and Prevention.
As treatments for all types of cancer become more effective, the number of people living beyond a cancer diagnosis continues to grow rapidly. This is why the YMCA of Greater Houston, including The Woodlands Family YMCA at Shadowbend, is offering free, 12-week classes.
Called LIVESTRONG at the YMCA, the program is open to cancer survivors ages 18 and up currently in treatment or who have completed treatment. A YMCA membership is not required and the program is of no cost to the individual.
Two, 90-minute weekly sessions are modified to meet all participants' needs. Some participants perform gentle stretching and low-impact exercises while sitting in a chair. Others may lift light weights and engage in modified Zumba movements. Some use the treadmill and exercise bikes to build strength and balance.
All instructors are certified with 16 hours of training.
"There is something about being physically active and having fun together that really bonds people in a special way," said Lharissa Jacobs, director of Community Health at the YMCA of Greater Houston. "People feel their LIVESTRONG group can understand them in a way that their friends and families might not be able to because they have all faced the same challenges."
The LIVESTRONG program also includes a fellowship component that allows participants to share their stories. And, guest speakers discuss topics such as nutrition and mind-body connection.
"Our participants are so passionate about the program. Some say they couldn't imagine getting up and leaving the house except for this program," Jacobs said. "Now, here they are hanging out with their friends at the Y. After the program wraps up, they don't want to stop. They want to mentor the next group."
All classes have a rolling start date, so please contact The Woodlands Family YMCA at Shadowbend for more information.