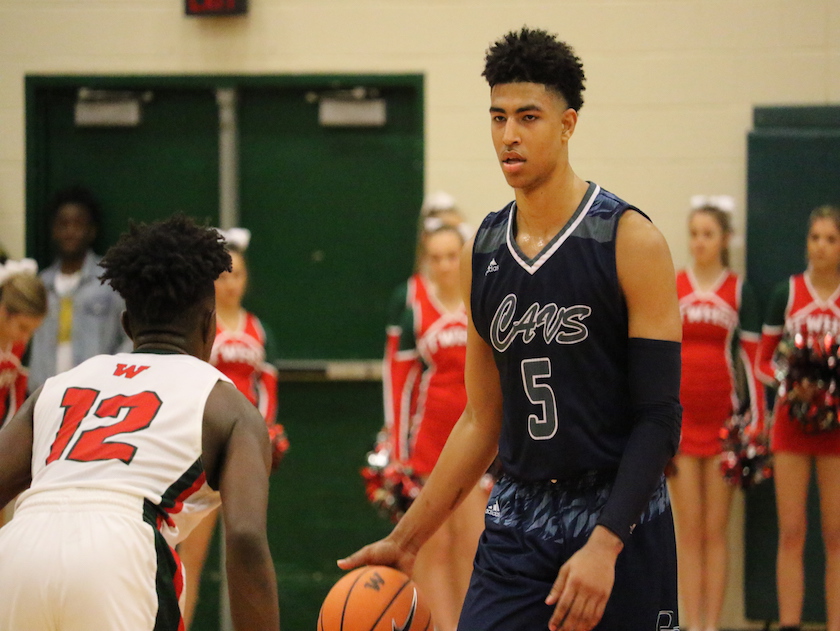 THE WOODLANDS, Texas--A packed venue at The Woodlands High School Tuesday night as the Highlanders rallied to score 54 points in the second half to top the College Park Cavaliers 77-64.
The Highlanders haven't been fazed by first half deficits as they came back from 16 points against the Oak Ridge War Eagles in a win last week. The Cavs came out firing though, and all eyes were on Kansas commit Quentin Grimes. Grimes was able to push the ball up court in the first half for a couple quick baskets. The All-American put up another impressive stat line finishing with 25 points, 11 rebounds, and 5 assists. But it would be the stellar defense from Kesean Carter that helped the Highlanders storm back in the second half.
Highlander senior guard and Incarnate Word commit Romello Willbert stole the show from Grimes in the second half. Willbert put up an impressive 33 points in Tuesday's win and named Woodlands Online Player of the Game.
The Woodlands hands College Park their first district loss this season and now holds sole possession of first place in District 12-6A. The Cavs will look to rebound on Friday against Conroe and their own playmaking guard Jay Lewis while the Highlanders travel to Lufkin to face the Panthers.
Our broadcast was brought to you by Hal Watson Air Conditioning with replays presented by Memorial Hermann The Woodlands Medical Center.