Woodlands businessman, former Cub Scout to receive Boy Scouts of America award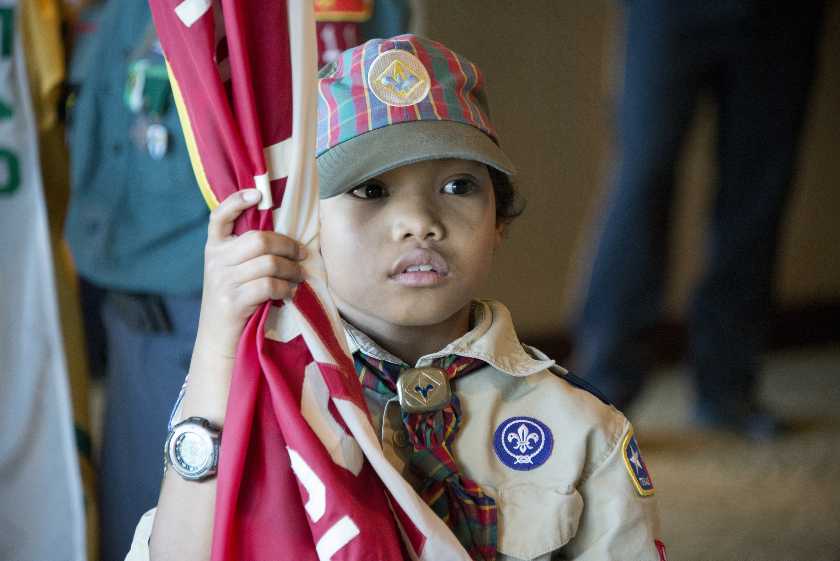 THE WOODLANDS, Texas – Robert Marling, chairman and CEO of Woodforest Financial Group Inc., will receive a Good Scout Award Feb. 20 at the Sam Houston Area Council Boy Scouts of America 2018 Business & Community Leadership Dinner.
"I don't need an award to feel good about giving back," Marling said. "Recognition is always nice, but personally, for me, it's when you can put your head on your pillow at night knowing you accomplished something for our community, our families, our churches, our county … it just helps you sleep well."
Marling currently serves as advisory director for Texas Children's Hospital The Woodlands. He also serves on the SHSU Banking Board and on the Lone Star College Chancellor's Executive Advisory Council.
In 2005, he launched the Woodforest Charitable Foundation. Since then, the foundation has donated more than $10.2 million across 17 states through the partnerships of more than 200 charity organizations.
Robert Marling, CEO Woodforest Financial
Marling, a native Houstonian, said he moved to The Woodlands "as soon as I got smart enough to move out here." He and his wife Kim raised their three children in The Woodlands, and became first-time grandparents Dec. 29.
Marling himself was a Cub Scout back in the day.
"Being active in our community makes for a stronger, more vibrant community," Marling said. "As a community banker, I'm passionate about supporting community."
Marling will receive the award from Bruce Tough, chairman of the Tall Timbers District of Boy Scouts of America, Sam Houston Area Council.
"Robert Marling is one of those heroes that exemplifies the values of scouting every day of his life," Tough said.
The Scout Oath and Law says a Scout is trustworthy, loyal, helpful, friendly, courteous, kind, obedient, cheerful, thrifty, brave, clean and reverent.
"This leadership dinner is important because it's where the business community comes together to recognize the Tall Timbers District," Tough said. "It stresses the importance of community and leadership in our boys and young men – and soon to be, young girls."
Boy Scouts of America announced in 2017 that girls will be allowed to join the organization in 2018.
Originally from California, Tough also enjoyed Boy Scout activities as a Cub.
"I'll never forget the camping trips we went on, the merit badges I worked on, the Pinewood Derby … I believe those experiences gave me the foundation of community leadership," Tough said.
Tough has served on the Conroe ISD board, as chairman of The Woodlands Township and The Woodlands Chamber of Commerce, and as president of The Woodlands Fire Department. The father of four daughters is the founder of Tough Law Firm.
Clay Pruitt, assistant director of development for Boy Scouts of America, Sam Houston Area Council, said both Marling and Tough are outstanding individuals, and he hopes their examples of leadership will encourage others in the community to step forward.
Those who cannot attend the Feb. 20 dinner may still support Boy Scouts of America by making a donation, Pruitt said. Funds help families who may otherwise not be able to afford things such as uniforms or summer camp. He said $250 supports one Scout for one year. For more information, contact linda.kosar@scouting.org.