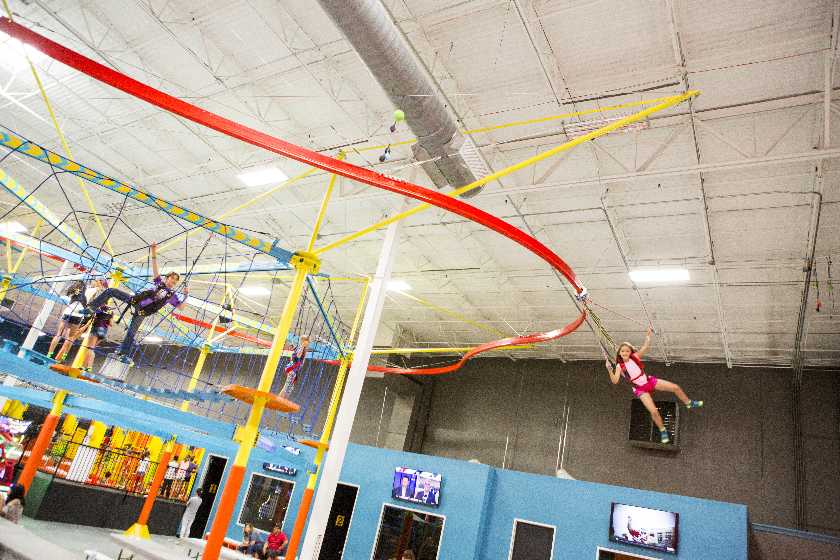 THE WOODLANDS, Texas -- Sam Moon Group Co. has announced that it will be bringing a 37,000-square-foot Urban Air Trampoline & Adventure Park to the Sam Moon Center in Shenandoah, TX in July 2018. Urban Air Trampoline & Adventure Park is a premier full-service family indoor trampoline park that will be open to all ages and will host a variety of activities and special events such as birthday parties, corporate events, youth group activities and many more. Michael Stern with Edge Realty Partners represented Urban Air in lease negotiations and Steve Greenberg and Kendall Isben with The Retail Connection represented the landlord.
"I am excited to be a part of this colossal development in Shenandoah," says Jennifer Sieracki, franchise owner of Urban Air Houston area. "Partnering with the Sam Moon Center will bring an exciting family entertainment atmosphere to this area and will change the game for The Woodlands trade area. We are thrilled to bring community together in this great new venue."
Special to the Sam Moon Center, The Woodlands Urban Air will specifically include indoor skydiving, ropes courses, sky riders, climbing walls, warrior obstacle courses, warrior battle beams, tubes obstacle courses, dodgeball courts, slam dunk zone, drop zones, and a full cafe in this location. Urban Air is the only entertainment center of this scale in The Woodlands area and will be an exciting addition to key anchor, Sam Moon Center.
"We are thrilled to bring a great deal of entertainment to The Woodlands area," says Daniel Moon, vice president and general counsel of Sam Moon Trading Co. "Securing a top of the line entertainment center will be a welcome addition to Sam Moon Center and Urban Air perfectly fit our vision of offering more family entertainment to The Woodlands area."
Sam Moon Center is a retail and entertainment shopping center located in the 70-acre mixed-use upscale development known as Metropark in Shenandoah, Texas in The Woodlands trade area of North Houston.