/

/

Just in time for Mother's Day: Custom-made silhouettes at The Woodlands Children's Museum
Just in time for Mother's Day: Custom-made silhouettes at The Woodlands Children's Museum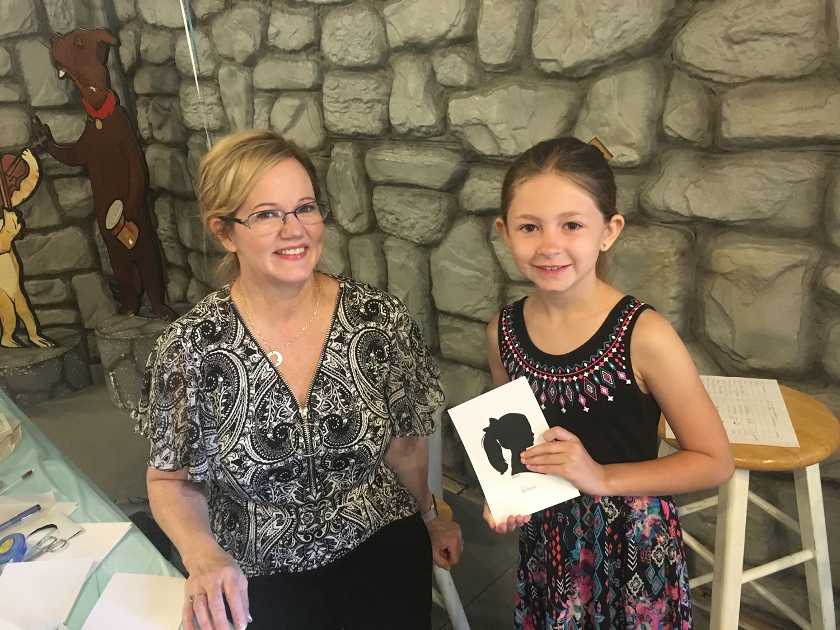 THE WOODLANDS, Texas -- Families will have a chance to purchase touching, one-of-a-kind images of their children this May when silhouette artist Patti Rishforth visits The Woodlands Children's Museum.
Rishforth, who has more than 20 years of experience as a portrait artist, cuts silhouette profiles from heirloom-quality paper.
She will be at the museum 10 a.m.-5 p.m. Friday, May 4, and Saturday, May 12, just in time for families to buy silhouettes to give as Mother's Day presents.
Reservations are recommended and can be made by calling the museum at 281-465-0955.
"We're so impressed with Patti's artistry," said Angela Colton, executive director of the museum. "When she cuts a silhouette, she provides more than a generic image of a child in profile. She creates accurate portraits that really capture each child's essence."
Rishforth was trained to cut silhouettes in the traditional method, which involves no lights, tracing or drawing. For more details about her work, visit heartpaperscissors.com.
During her visits to The Woodlands Children's Museum, Rishforth will donate 20 percent of every item sold back to the museum.
Families can select from the following: Silhouettes, $39; additional copies, $15; necklace pendants, $40.
The silhouette process takes about two or three minutes, so children will not be sitting long.
Because silhouettes capture children from the shoulders up, there's no need for them to wear special outfits for their sittings. If wanted, hair bows can be added to the silhouettes.
The Woodlands Children's Museum is recommended for ages 7 and younger. Admission is $6 for visitors age 1 and older. Children must be accompanied by an adult at all times. For more information, visit woodlandschildrensmuseum.org or call 281-465-0955.