/

/

Houston Methodist The Woodlands Hospital expands footprint in Montgomery County with two additional structures
Houston Methodist The Woodlands Hospital expands footprint in Montgomery County with two additional structures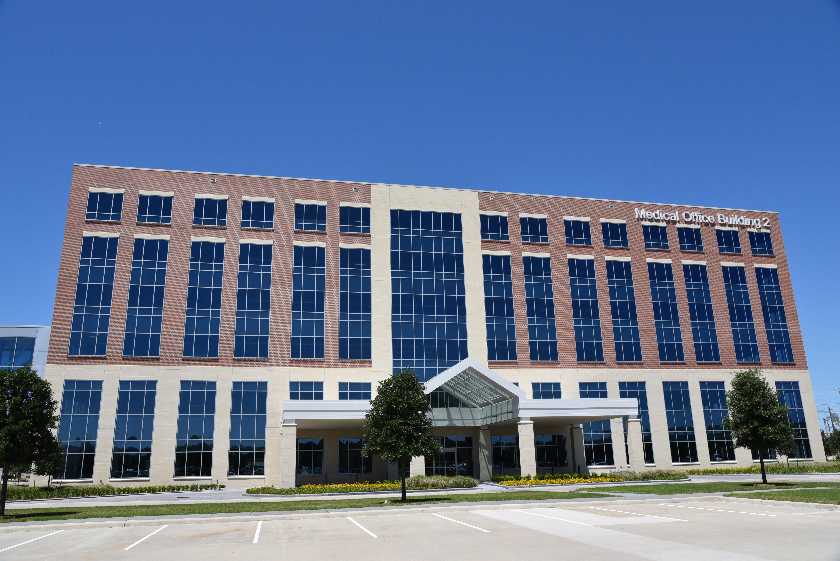 THE WOODLANDS, Texas -- As Houston Methodist The Woodlands Hospital approaches the one year anniversary of opening its doors this June, the hospital continues to prepare for future growth by expanding its resources to better serve the community. After 13 months of construction, the highly-anticipated 151,338 square-foot Medical Office Building Two (MOB 2) and nearly 300,000 square-foot parking garage are now complete.
As a patient, juggling multiple appointments can be challenging, especially if there is traveling involved from one office to the next. MOB 2 provides patients easy access to physicians in specialized fields, with the convenience of being located on the same campus as the hospital and Medical Office Building One (MOB 1), which opened in 2016.
The building stands six-stories high, with a third-level glass walkway that connects to the parking garage. "The air conditioned walking space is dedicated to enhancing accessibility for patients and staff, ensuring that they are protected from the elements," said Houston Methodist The Woodlands Hospital vice president of operations, Trent Fulin. "If you look closely, you can see the hospitals' logo "M" integrated in to the sleek, metal design."
At Houston Methodist The Woodlands, leading in technology and innovation does not stop at the hospital doors, but continues throughout the entire campus.
The new, seven-story, 800-car garage features the latest technology, with wireless access points and electric car charging stations for patients, guests and staff to take advantage of. The new facility is connected to the hospital with a sky bridge on the third level, with protected access to MOB 1 and MOB 2.
"This additional space allows us to accommodate the growing needs of the community now and in the future," said Fulin. "By combining the services that our hospital and medical office buildings offer into one centralized location, we have the ability to provide patients with high-quality, comprehensive healthcare that is close-to-home."
For more information about Houston Methodist The Woodlands Hospital, visit Houstonmethodist.org.