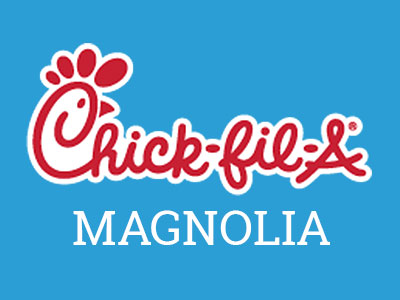 MONTGOMERY COUNTY, Texas -- The Chick-fil-A® Restaurant at Magnolia (FM 1488 & FM 2978) will close temporarily on Friday, May 18, 2018 for restaurant renovations.
The restaurant, tentatively scheduled to re-open in mid-late June 2018, is undergoing the renovations to provide an enhanced customer experience for restaurant guests.
"It has been our pleasure to serve our loyal customers, and we look forward to undergoing renovations that will help us better serve them for years to come," said Kendrick Skipper, franchise Operator of the Chick-fil-Aat Magnolia (FM 1488 & FM 2978).
While the restaurant is undergoing renovations, you can visit them right down the road at their Chick-fil-A at Alden Bridge/ The Woodlands location at 8020 Research Forest Drive, The Woodlands, TX, 77382, or at any of the other local Chick-fil-A locations in the area.
The newly remodeled restaurant will feature a full kitchen expansion and remodel, with further enhancements being made throughout the facility. To stay updated on the daily progress of the restaurant renovations, customers are encouraged to visit the restaurant's website at www.MyCfaMagnolia.com and/or Facebook page at www.facebook.com/ChickfilAatMagnolia.