/

/

Coulson Tough Elementary raises $30,000 for Periwinkle Foundation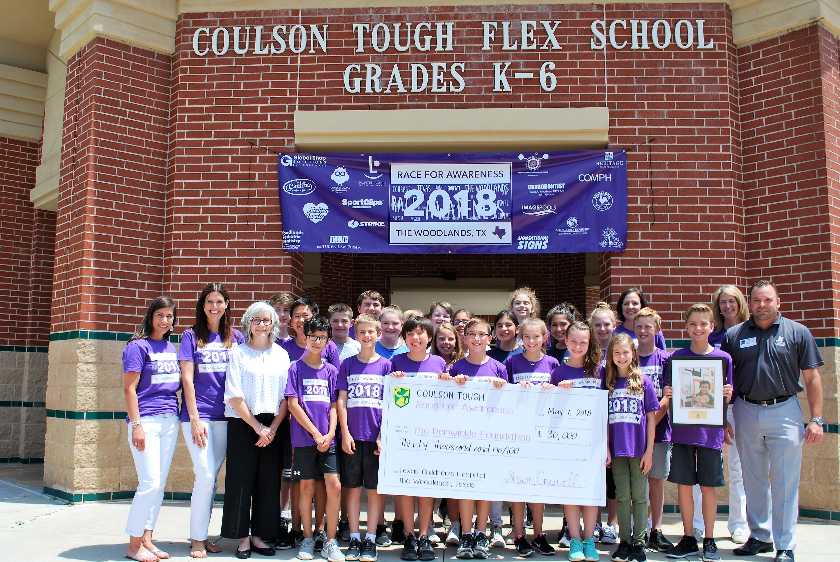 Coulson Tough Elementary students, faculty and members of the community laced up their running shoes and participated in the 3rd Annual Race For Awareness 5k Run and Walk and raised an impressive $30,000 for The Periwinkle Foundation.

The race is part of Coulson Tough Elementary initiative to showcase different nonprofit organizations in efforts to raise awareness. This year the Periwinkle Foundation was selected to be the recipient. All funds raised will directly benefit the Periwinkle Arts In Medicine Program as it expands to serve patients and families at Texas Children's Cancer and Hematology Centers in The Woodlands Texas.

The Periwinkle Arts In Medicine Program at Texas Children's Cancer and Hematology Centers provides fun and educational children's art projects to encourage the development of coping skills in children with cancer and blood disorders. Additionally, the program exposes children and teens to art in both the inpatient and outpatient clinical settings.

The Periwinkle Foundation develops and provides programs that positively change the lives of children, young adults and families who are challenged by cancer and other life threatening illnesses and are cared for at Texas Children's Hospital. Funds raised through the charity wine help support the Periwinkle Camps, Arts and Survivor Programs that serve more than 14,000 children, teens and families. This is made possible by a collaborative community of 20,000 supporters with a reach of more than 12 million impressions worldwide. To learn more, visit periwinklefoundation.org.