/

/

Top 5 things to do this week in The Woodlands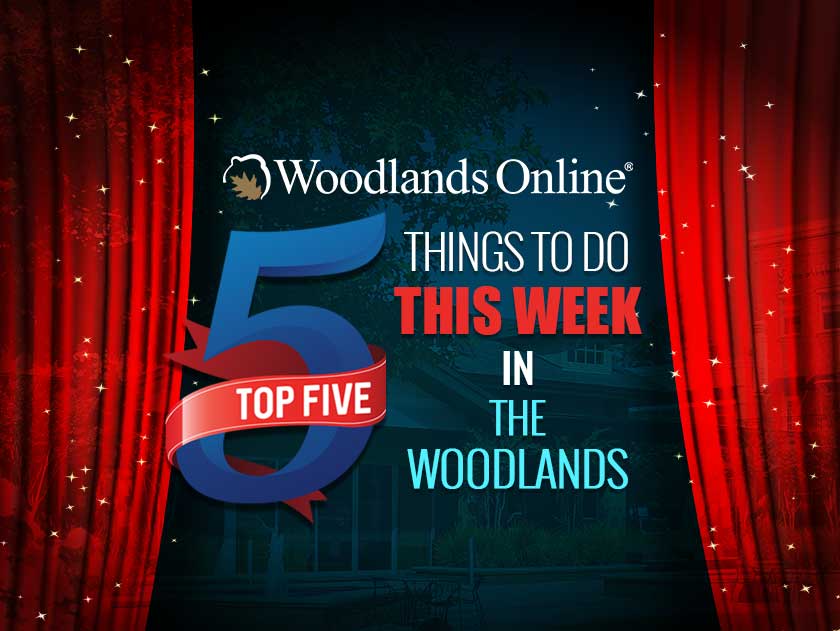 THE WOODLANDS, Texas – Choosing the Top 5 Things to Do This Week in The Woodlands was a little more difficult than usual, because we have so many summer camp options popping up. If you're interested in camps for the kiddos, we invite you to visit our Summer Camp Guide. The Top 5 list below is more for the general public of all ages. Check it out…
The Woodlands Township has hosted a series of events to recognize National Bike Month, with activities for kids, families, hardcore riders and recreational riders. Well, this one is for the ladies. Pathway Riders Women's Ride is at 8:30 a.m. Tuesday May 29. Meet at the Panther Creek Shopping Center near Starbucks for an 8-12 mile relaxing ride along The Woodlands pathways. There are two requirements: Ladies only, and bring your helmet. RSVP at bikethewoodlands.org.
Heating up a frozen pizza and cracking a bottle of Two-Buck Chuck is an easy way to chill out after a long day, but consider taking it up a notch and getting out for the evening. Head to Pizza and Wine Wednesday May 30 at Carrabba's, 25665 I-45 North. Enjoy $10 off any bottle of wine and choose any pizza for $9.99.
Interactive performances and reality have taken the user experience to a whole new level, but picture/hear/feel this: The vibration and sound of a world-renowned live orchestra synchronized to a classic film. The Houston Symphony will perform during a showing of The Wizard of Oz 8 p.m. Thursday May 31 at The Cynthia Woods Mitchell Pavilion. Orchestra-seating tickets are $20; mezzanine and lawn seats are free.
Grab your family and friends for a night of board games – new and old, which actually applies to both your friends and the types of board games! – for Board Game Night, 5 p.m. – 8 p.m. Saturday June 2 at Space Cadets Gaming Gaming, 27326 Robinson Road, Suite 115. Admission is free.
If you're planning to go to this, you might want to talk to the boss about taking the following morning off (not speaking from experience or anything). It's Poison and Cheap Trick Sunday at 7:30 p.m. Sunday June 3 at The Cynthia Woods Mitchell Pavilion. Surrender to Nothin' but a Good Time! Tickets available at Live Nation.