/

/

Top 5 Things to do this week in The Woodlands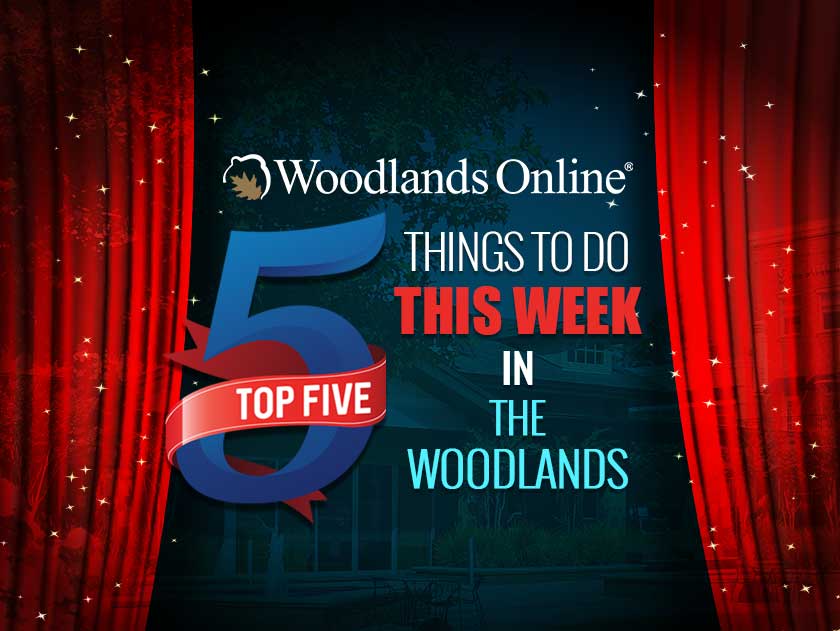 THE WOODLANDS, Texas – Father's Day is just around the corner, so we've included a few options for Dad in this week's Top 5 Things to Do in The Woodlands. If you're looking for summer fun to keep the kids busy, make sure to check out our Summer Camp Guide.
Encourage fresh, young talent as they get the chance to perform live at Dosey Doe - The Big Barn Monday June 11. Under the guidance of Sarah Kelly, a contemporary Christian artist with two Grammy nominations to her name and the owner of Sarah Kelly Music School, these youths are chasing their dream of a career in music. The Dosey Doe kitchen opens at 5:30; live music begins at 6:30. Tickets (not including dinner) are just $12. To learn more about Sarah and her students, visit the Woodlands Online Music Café.
Have you ever seen a cow … in a grass skirt? You just might at Chick-fil-A on Sawdust at Summer Bash, 10 a.m. Tuesday June 12. Live music, limbo, and, of course, a great menu to choose from as the family-favorite restaurant hulas its way into summer.
If canines are more your thing than cows, check out Barks, Brews and Buns at 6 p.m. Wednesday June 13 at GenuWine. Just as it sounds, you'll enjoy craft beers and burgers – and you can bring your fur baby to GenuWine's pet-friendly patio. GenuWine will donate a portion of sales to the Heartworm Foundation in support of treating heartworm-positive shelter dogs in Montgomery County. For reservations, call 832-934-2675.
It's Father's Day weekend! Start early by bringing Dad to Dairy Queen 6 p.m. – 10 p.m. Saturday June 16 for the Niftte 50ees Cruise In at the Grogan's Mill Shopping Center. Hot cars and cool treats on the menu. If you have a cool cruiser, roll on up for a special DQ treat.
Create a one-of-a-kind masterpiece with dad -- or for dad – 1 p.m. – 3 p.m. Sunday June 17 at Painting With a Twist, 570 Sawdust Road. The theme is Lion's Pride, featuring Simba and Mufasa from the movie Lion King. Save your spot now by calling 281-465-4995 or online at www.paintingwithatwist.com. It's $35 per seat, but that includes paint, canvas and brushes. Moms and dads, bring your favorite bottle of wine or beverage to get those creative juices flowing!