/

/

Building House Beautiful: Preparations continue for highly anticipated fall show
Building House Beautiful: Preparations continue for highly anticipated fall show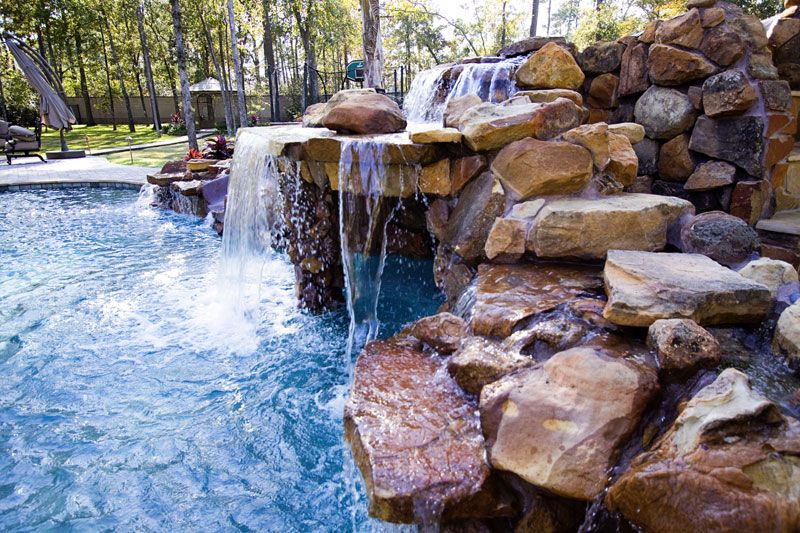 MONTGOMERY COUNTY, Texas -- After a hot summer we all look forward to Fall! Get in the mood for Fall and the Holiday season with updates for your home at the 16th Annual Fall House Beautiful Show Saturday, September 8 and Sunday September 9 at The Woodlands Waterway Marriott.
The upcoming cooler weather inspires homeowners to make positive changes to re-create ideas seen on television home improvement shows on HDTV and popular magazines designed for our local community. The Fall show is full of trends to update your kitchen with new counters and cabinets, window treatments, flooring, bathtubs, and new this year will be a Hot Tub and Swim Spa Expo.
"Primo Spas has partnered with Texwood Shows to offer incentives up to 50% off for participants that purchase a new therapeutic hot tub or swim spa during the show", said Tony Wood, founder of Texwood Shows. "No other spa has this patented filtration system that doesn't use chlorine.
A featured speaker at the Fall House Beautiful Show is the Montgomery County Office of Emergency Management and a representative from Smart 911. "It's still hurricane season and you can never be too prepared", said Wood. "We've seen the disaster from Harvey a year ago and this is very relevant and real to people still in this area."
Tom Tynan, homebuilder and radio personality will host a live broadcast of HomeShow Radio during the show. Tynan hosts a show every Saturday and Sunday 8:00am-11:00am on various home improvement topics. His videos are very popular on all topics from plumbing to air conditioning, removing trees, roofing, garages, and nursery items. He highlights many of the exhibitors in his videos. Tynan has hosted the Home Improvement Hotline since 1987 and in 2004 partnered with MogerMedia to be part of HomeShow Radio.
Always popular Diane Cowen will be coming back to speak on affordable ways to add design elements to your home to make it unique as well as a dream showplace. Diane has over 30 years as a reporter/editor and is part of the Houston Chronicle team as an architecture and design writer.
See something you like on Pinterest? ABM Cabinets can take any design you see and make it your reality! Renovate your kitchen, bathroom, back patio, or other living space with new cabinets, marble top counters, or add an outdoor kitchen for entertaining! A few changes can make your home a completely different place. When your home is remodeled even slightly, the look can be transformational and affect everyone.
"Of all the things I've seen since I've been in the home improvement business, outdoor kitchens and outdoor living has changed the most," Wood said. "It's improved so much, sometimes you can hardly tell where the indoor ends and the outdoor begins."
Your home can be energy efficient and glamorous with updated window coverings from Hunter Douglas. Mary Scalli, one of the speakers and owner of Simple Elegance, will be introducing Sonnette™ Cellular Roller Shades. Sonnette™ window treatments by Hunter Douglas, are energy-efficient with cellular construction in stylish color palettes. Scalli will have information on the automated window treatments that can be regulated by an app on your phone and motorized shutters.
The Montgomery County Master Gardeners encourage show-goers to bring a sample of their soil or photos of their lawn. "Calls come to us every day about problems with the grass turning brown, yellow, fading, or patching. We will have a microscope to check soil samples, view insects found on vegetation, and just give tips on Fall planting".
Additional Professional Speakers both Saturday and Sunday
Ellen Delap-Professional Organizer
Ann Engelbrecht- Spout Fine Floral Concepts
Bryson Janecek and Tim Ellis- Built Green Custom Homes on building your Dream Home
John Ferguson and Mark Bowen-Nature's Way Resources
Dany Milliken-Organic Gardening Professional and Host of HomeShow Garden Pros
Texwood Shows is excited to introduce their Fall Charity Partner- Panther Creek Inspiration Ranch. From Sheila Greaver, Vice President of Development at Panther Creek Inspiration Ranch: "Panther Creek Inspiration Ranch exists to strengthen children, youth, and adults striving to overcome their physical, emotional, and social disabilities with Therapeutic Riding and equine-assisted therapy and activities. Each week nearly 70 special needs children and youth ride in our Therapeutic Riding Program to physically and emotionally strengthen their core muscles, improve their walking, and elevate their ability to communicate. Through our H.E.A.R.T. Program we reach at-risk homeless youth and survivors of domestic sex-trafficking that have suffered severe emotional trauma. It's here, on our ranch, that we can help them all learn new boundaries, skills and overcome obstacles". Learn more about charity partner at www.pciranch.org.
Bring your color samples and home measurements to meet with the color consultants from Sherwin Williams to see real time photos of how your color will look in your home before you paint it using the ColorSnap Selection System.
Exhibitors will have "buy at the show" offers including up to 50% off Primo Hot Tubs and Swim Spas, 20% off Trim-A-Slab products to replace rotted wood in joints, 30% tax credit on installed Sun Tunnels from Innovative Skylights, $50 off a single door refinishing with Rick's Front Door Refinishing, rebates off Hunter Douglas window coverings, and 50% off all installation work done by ShelfGenie. New exhibitors include Mirrorcle Frames-the mirror experts, New Luxe Bath Glass, and exquisite floors that make your garage or warehouse look like a showroom from Epoxy Floors Houston.
Don't miss the Craft beer sampling from Spindletop Brewery and wine from Messina Hof Winery in the lobby at the entrance of the show. Additional exhibitors will feature window treatments, flooring options, porch enclosures, organizing specialist Ellen Delap, mosquito misting systems, outdoor kitchens, garage organization by Garage Experts and As Seen on TV items you can purchase at the show.
Show hours are 10:00 a.m. to 6:00 p.m. on Saturday, September 8, and 10:00 a.m. to 5:30 p.m. on Sunday, September 9. Tickets for the 16 th Annual Fall House Beautiful Show are cash only at $10 for adults, $9 for seniors, and children 12 years and younger can attend for free. Free covered parking is available at The Cynthia Woods Mitchell Pavilion parking garage located on Six Pines, just south of Lake Robbins on the west side of street. Take the pedestrian walkway from the fourth floor to the convention center. Ticket and show information available at the show website WoodlandsShows.com where a downloadable discount coupon for $2 off admission is available.