/

/

YMCA Run Thru The Woods Presented by Huntsman - Running for a Cause since 1989
YMCA Run Thru The Woods Presented by Huntsman - Running for a Cause since 1989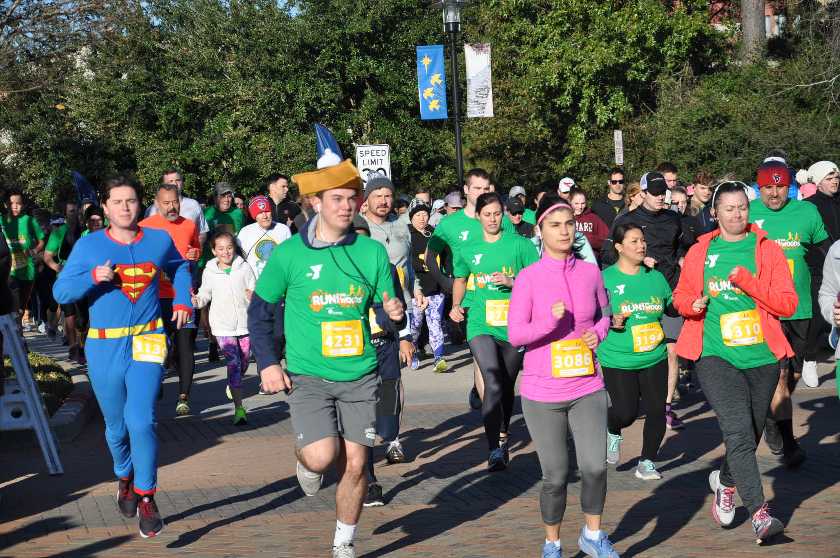 THE WOODLANDS, Texas -- Huntsman Corporation has generously taken the lead as presenting sponsor for the annual YMCA Run Thru The Woods charity event held on Thanksgiving morning in The Woodlands.

This year marks the event's 29th year as one of Texas' premier running and walking family events. The charity event expects to attract more than 4500 participants from around the country.

"It is our privilege to present the annual Run Thru The Woods this Thanksgiving," said Peter R. Huntsman, Chairman, President and CEO of Huntsman Corporation. "This event promotes health, fitness and family well-being. Particularly at Thanksgiving, when so many of us celebrate the bounty of the season and the love of family, it's important to remember that organizations like the YMCA depend on all of us to help them in their mission to help others. The Run Thru The Woods is a great way to give back to our community."

On Thanksgiving morning, thousands of people will make their way through The Woodlands as participants of Run Thru The Woods. The annual event has been a source of fundraising for local youth charities for 28 years raising more than two million dollars.

The event is designed for a wide variety of participants and offers walkers and runners the choice of a 5-mile run, 3-mile run, 3-mile walk and a 1-mile kid's race for children ages 12 and younger.

"Give back, give thanks, let's run and have fun! YMCA Run Thru The Woods is a great way to begin Thanksgiving Day and kick off the holiday season," said Roxanne Davis, race director and community liaison of The Woodlands Family YMCAs. "There's the excitement of thousands of people pulling together with purpose, and it's a great way to spend time with family and friends, to encourage each other, and give thanks and support local nonprofits, including the YMCA."

Register early and save. To learn more and register for YMCA Run Thru The Woods, visit runthruthewoods.org. For more information about The Woodlands Family YMCA Annual Campaign, which ensures that everyone, regardless of age, income or background has the opportunity to learn, grow and thrive at the Y, visit ymcahouston.org/smc-shadowbend.