/

/

Attorney General Paxton Announces Senior Staff Promotions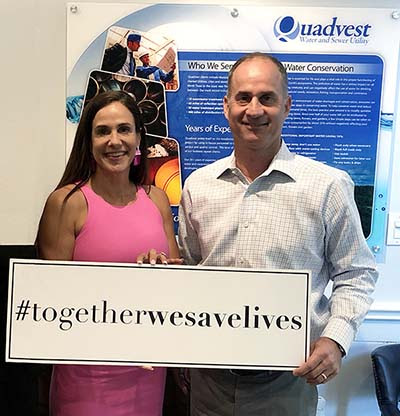 AUSTIN, Texas -- Attorney General Ken Paxton today announced several promotions on his senior staff, naming Darren McCarty as deputy attorney general for civil litigation and Amanda Cochran-McCall as division chief of general litigation.

"Darren and Amanda are both highly respected attorneys who have proven themselves as leaders in my office and will distinguish themselves in their important new roles," Attorney General Paxton said. "These senior staff promotions, reflecting the individuals' hard work, extensive experience and wise counsel, will enhance my office's efforts representing Texas and upholding the rule of law."

McCarty joined the attorney general's office in 2017 as special counsel. He has led the defense of Texas in some of its most difficult trials, including Senate Bill 4, the law banning sanctuary cities. McCarty fills a role vacated by Jim Davis, who is leaving to become vice president for legal affairs at the University of Texas at Austin.

Previously, McCarty was a partner at Alston & Bird LLP and an associate with Gibson, Dunn & Crutcher LLP. He served as a law clerk to the Honorable Karen J. Williams of the U.S. Court of Appeals for the 4th Circuit. McCarty earned a bachelor's degree in business administration from UT-Austin and a law degree from The College of William and Mary.

Prior to her new leadership role, Cochran-McCall served as associate deputy attorney general for civil litigation and deputy chief of the general litigation division. She worked in a prominent Austin law firm after starting her career in the attorney general's office in 2008 as a law clerk and assistant attorney general. Among her many contributions to Texas, Cochran-McCall has been a key member of Attorney General Paxton's executive team and a leader on many trial teams working on the state's most significant legal matters. She earned a bachelor's in journalism from UT-Austin and received a law degree from Oklahoma City University School of Law.

In addition to the two promotions, Attorney General Paxton announced that he rehired Rudy Montoya in his former capacity as Chief Information Officer. Montoya retired earlier this year after spending his entire career in the attorney general's office, starting in 1998 as an intern. He was named Texas Public Sector Chief Information Officer of the Year by the Texas CIO Academy in 2016.